Adventure Gamers - Forums
Welcome to Adventure Gamers. Please Sign In or Join Now to post.
You are here: Home → Forum Home → Gaming → Adventure → Thread
Post Marker Legend:
New posts
No new posts
Currently online
Adventure Game Scene of the Day — Sunday 14 July 2013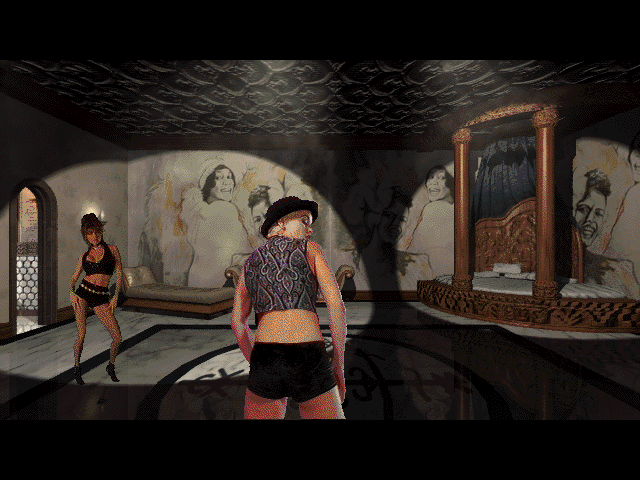 The Rolling Stones: Voodoo Lounge is the least game-like of all the musician-oriented titles I have covered so far. There is no real narrative or puzzles to be found.
In fact, I am going to spoil the entire game by posting the complete solution here: Get the VIP pass from the bar. That's it. Don't strain yourself…
Despite this, it was still more enjoyable than Xplora 1 and without the ego of Prince Interactive. The environments are decent looking and the music, though not their best material, is still pretty good.
There is also a room filled with videos, pictures and info about all the past Blues artists that were their primary influences. In fact, there might be more information about them than the Rolling Stones themselves. It's a nice dose of humility I wasn't expecting.
Welcome to the Adventure Gamers forums!