Adventure Gamers - Forums
Welcome to Adventure Gamers. Please Sign In or Join Now to post.
You are here: Home → Forum Home → Gaming → Adventure → Thread
Post Marker Legend:
New posts
No new posts
Adventure Game Scene of the Day — Thursday 11 July 2013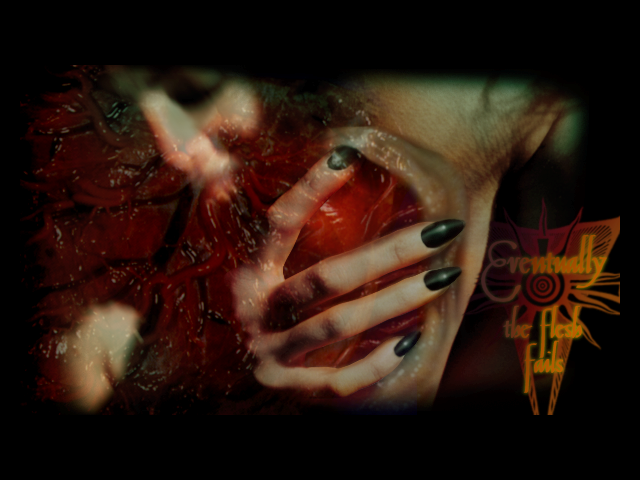 Over the years, several musical acts have tried their hand at interactive media as an additional way to promote themselves and/or enhance their artistic visions. Over the next few days or so I am going to cover several of these.
The first of these is pictured above and is a scene from Alice in Chains: The Journey (1999), a game from hard rock/heavy metal band Alice in Chains, who rose to prominence in the 90s with popular songs like Man in the Box, Rooster, No Excuses, and Would?. The game was included as a bonus disc with the compilation album Music Bank.
The basic gist of the game is that the band member's souls have been imprisoned in Hell by Satan and warped into doll-like animal forms of themselves. It is up to you to navigate the temptations that Satan has put forth to conceal their effigies and set them free. These temptations take the form of traditional sins such as greed, gluttony and lust which are meant to distract you from completing your mission.
The environs of the gameworld, being Hell and all, are creepy and surreal, featuring a forest where money grows on trees, where stone pyramids and trees made of twisted human forms are illuminated by a crimson sky, and where evil cherubs and succubi occupy the land. Meanwhile, mostly instrumental excerpts of the band's music play as themes for each area. It is well done IMO, but I admit to being a bit biased towards this type of material.
Musician-based games, much like edutainment titles, often come up short on gameplay and this title is no exception. It's basically just a bunch of exploration. The only definitive puzzle is a very simple clue based maze that needs to be navigated. The rest simply involves figuring out where you need to go to advance the game to its conclusion. You won't find anything challenging here.
That said, I found this title to be a nice diversion.
I am a huge Alice in Chains fan and apparently never heard of this game. Of course at the time the band hadn't released anything and never did until Lane Staley killed himself.
Welcome to the Adventure Gamers forums!