Adventure Gamers - Forums
Welcome to Adventure Gamers. Please Sign In or Join Now to post.
You are here: Home → Forum Home → Gaming → Adventure → Thread
Post Marker Legend:
New posts
No new posts
Adventure Game Scene of the Day — Saturday 06 July 2013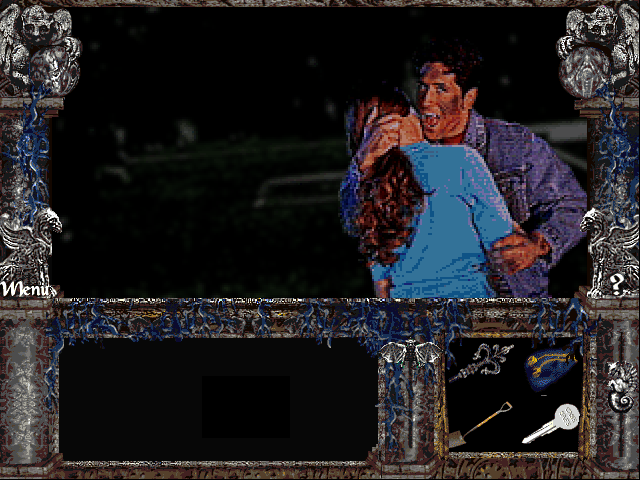 In today's scene Stefan Salvatore is taking a bite out of Elena Gilbert in The Vampire Diaries (1996), a game Her Interactive made prior to sacrificing their souls to exclusively make Nancy Drew games. Truth be told, this game plays just like an older Nancy Drew game anyway, albeit in gothic clothing.
If there are any followers of the 2009 TV show who are interested in this game solely for that reason, I would say not to bother. This game is hard to find and rather expensive. Considering how little there is to offer in comparison, it probably isn't worth the cost. You'll recognize the names of the characters and that's about it.
Welcome to the Adventure Gamers forums!