Adventure Gamers - Forums
Welcome to Adventure Gamers. Please Sign In or Join Now to post.
You are here: Home → Forum Home → Gaming → Adventure → Thread
Post Marker Legend:
New posts
No new posts
Adventure Game Scene of the Day — Friday 05 July 2013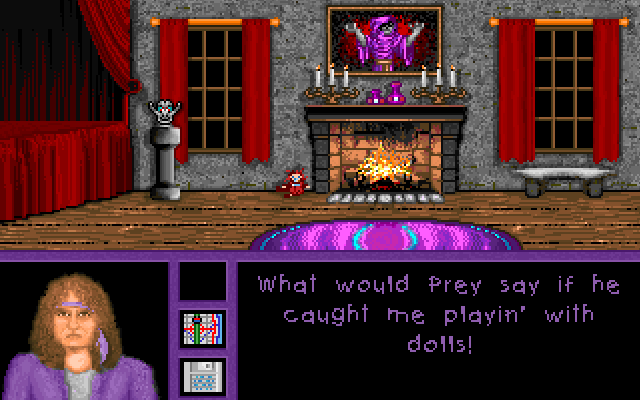 Today's scene is from Blackstar: Agent of Justice Episode 2 - The Sacrificial Life (1995), in which a man of American Indian descent seeks vengeance for the murder of his mother at the hands of a serial killer.
While the first episode was released for free and was rather devoid of objectionable content, this second episode, by contrast, is quite gratuitous featuring nudity, decapitations, and lots of vulgar language as well. I guess the idea was that you had to pay for the "good stuff".
Welcome to the Adventure Gamers forums!