Adventure Gamers - Forums
Welcome to Adventure Gamers. Please Sign In or Join Now to post.
You are here: Home → Forum Home → Gaming → Adventure → Thread
Post Marker Legend:
New posts
No new posts
Adventure Game Scene of the Day — Friday 21 June 2013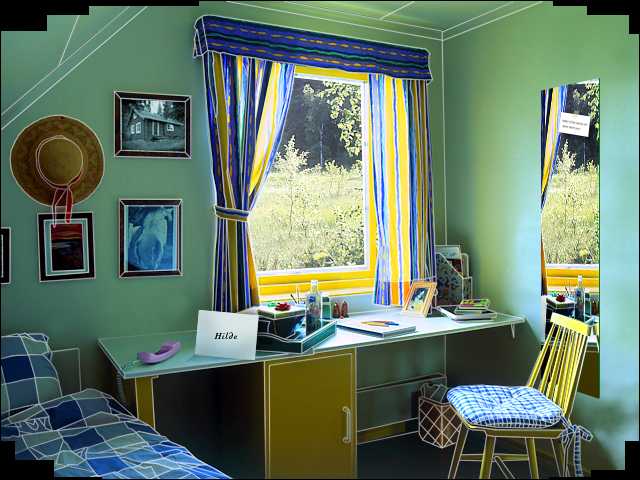 Do you think an unexamined life isn't worth living? If so, then Sophie's World (1997), an edutainment title based on the book of the same name might have some appeal to you as it deals with philosophy. Learn of Socrates, Plato and Aristotle, or more recent philosophers like Locke, Hume, or Nietzsche.
Gameplay is rather limited and much of the content is little different than reading a text book, so you really have to be interested in the educational topic to enjoy it though.
Basically only for fans of the book, then?
Last played: Marvel's Spider-Man - 4.5/5 | Freddi Fish 3: The Case of the Stolen Conch Shell - 3/5 | There Is No Game: Wrong Dimension (CPT) - 4/5 | There Is No Game (replay) - 4/5 | Broken Sword: The Shadow of the Templars (replay) - 3/5 | Lighthouse: The Dark Being (CPT) - 2.5/5 | Anna's Quest (CPT) - 4.5/5 | Simon the Sorcerer II: The Lion, the Wizard and the Wardrobe - 4/5 | Florence - 4/5 | Alice Trapped in Wonderland - 1/5 | The Hunt for the Lost Ship - 1.5/5 | The Talos Principle - 4/5 | Tex Murphy: Martian Memorandum - 3/5 | Danganronpa: Trigger Happy Havoc - 3/5 | Simon the Sorcerer (replay) - 4/5 | Portal 2 - 4/5 | Murder By Numbers - 3.5/5 | Heavy Rain - 3.5/5 | Disco Elysium - 4.5/5 | Freddi Fish 2: The Case of the Haunted Schoolhouse - 3/5
Very interesting graphics. Some items have outlines which are usually found in comic style sketches (though white outlines are unusual. Black is the most preferred colour for that job), while others come straight from photos…
I really like the graphics. Very unique and interesting look.
I remember loving the book, but don't think i have played the game.
An adventure game is nothing more than a good story set with engaging puzzles that fit seamlessly in with the story and the characters, and looks and sounds beautiful.
Roberta Williams
Basically only for fans of the book, then?
I've never read the book so I can't say how it compares. I like philosophy though and thought it was okay.
Welcome to the Adventure Gamers forums!