Adventure Gamers - Forums
Welcome to Adventure Gamers. Please Sign In or Join Now to post.
You are here: Home → Forum Home → Gaming → Adventure → Thread
Post Marker Legend:
New posts
No new posts
Adventure Game Scene of the Day — Saturday 08 June 2013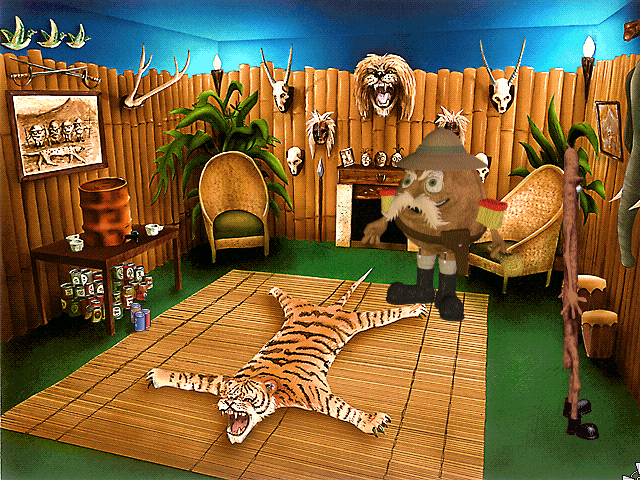 I have to say I find it pretty bizarre that this was corporate sponsored as the humor is a bit coarse at times. The game in question is Animal (1996) and is meant to be a sort of advertisement for a pork sausage snack called Peperami, a product of Unilever.
The game is definitely unique but the gameplay is a bit on the weak side to me. Its biggest problem is the two Doom sequences in the game. While killing things is really easy and I never felt like I was in any danger of dying, these sections are absolutely monstrous mazes. Even with the built-in automap, I think it took me about 90 minutes to get through the first one.
The worst part is that you cant save in these sequences either. I simply couldn't stay up late enough to finish the final section and had to leave the game running for a good 20 hours before I could get back to it, hoping I wouldn't be killed while I was away. It was either that or replay a good 30-40 minutes of maze hell.
Everything I've seen from the game makes it seem incredibly disturbing. I wonder what made them think they would sell more product if people saw them walking around talking?
Welcome to the Adventure Gamers forums!