Adventure Gamers - Forums
Welcome to Adventure Gamers. Please Sign In or Join Now to post.
Myha: Return to the Lost Island [formerly RealMyha] From the creators of ASA and RoonSehv
Thank you for your message

thank you very much
happy you have fun !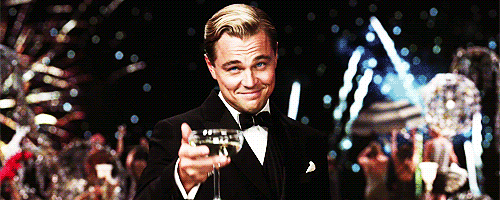 Now playing: Blade Runner (CPT) | The Witcher: Enhance Edition (on hold) | Danganronpa: Trigger Happy Havoc (on hold) | Professor Layton and the Azran Legacy (3DS)
Recently finished: Whispers of a Machine (CPT) - 4/5 | Beneath a Steel Sky (CPT) - 3/5 | 3 in Three - 3.5/5 | Puzzle Gallery: At the Carnival - 2.5/5 | The Fool's Errand (replay) - 3.5/5 | The Dig (replay) - 4.5/5 | Return of the Obra Dinn (CPT) - 4/5 | Beavis and Butt-Head in Virtual Stupidity - 3.5/5 | League of Light: The Game (CCPT) - 3/5 | realMyst: Masterpiece Edition - 2.5/5 | Contradiction - 3/5 | Tex Murphy: Mean Streets - 2/5 | The Last Express - 3.5/5 | South Park: The Fractured But Whole - 4/5 | Indiana Jones and the Fate of Atlantis (replay, CPT) - 5/5
Congratulations guys for your hard work and successful release! Hats off to you!
This message will self destruct in 3… 2… 1… BOOM!!!
yeah ! congratulation !
very happy !
now wait if people follow us !
Thanks guys, we'll see what you think of the game now! Don't hesitate to share your feedback with us
Congratulations Denis & Simon
I have been playing Myha for what was over 25 hours (been stuck in one spot for a week)and loving it. For some reason the game time clock reset so I don't know exactly how much time I have spent now but thats irrelevant to how much I am enjoying the game.
One Backer question for ya: Recently you sent me an Email with a Link to GameJolt for a new version but when I use the Link it just takes me to GameJolt and not a DownLoad. Did I do something wrong?
Loving Myha
Don't Hate Me Because I Am Beautiful…There Are Many Other Reasons
It seems that other people are experiencing this issue… Maybe we'll have to send the email again with a new link. I'm sorry for that.
I think that to make it work you would have to use the first email (the one to download the Gold v1) that you received from Game Jolt a few weeks ago (a message not from KS or from us: directly from GJ!).
There you should get the free access again to the game. However it is not convenient because many people could have deleted this message, and I'm not even sure it works.
If you had added the game to a Game Jolt account however it is still available there, and the game should be written as "owned" on the page of Myha.
We'll see with Denis what we can do. Thanks for asking!
Hi Simon
You and Denis have done a great job with Myha and should be very proud of your work…....
What game is next
Of course you are right about Game Jolt. I used the Link you sent me the first time for the Backer Myha and easily Downloaded the new version, thank you. Can I install the new version and continue playing where I am or would I have to start all over? I assume that the Game Saves with the Game Jolt Backer Version are not compatible with the Steam game right?
Don't Hate Me Because I Am Beautiful…There Are Many Other Reasons
Glad you could download it with the backers email then!
On the contrary, the saves are compatible between all versions so far
Good new, right?
What game is next? ahah I don't know. A lot of game I hope!
Boïnihi is still to be finished, but it's a short 2d game. I didn't have the possibility to work on it lately, but it could be released somewhere this year.
Have you played Kitrinos?
Hi Simon
Thanks for the information on the saves. Where are the Saves kept?
Exciting news about Boinihi and that it may be released this year, and yes, Kitrinos, like all your games, I play on the day they are released.
Don't Hate Me Because I Am Beautiful…There Are Many Other Reasons
@GreyFuss:
25 hours

thank you very much! you enjoy the game!
the clock resets at the end when you have finished the game: because it restarts a new game
if you want to know, about, how long you've been playing, you have to run one of your saves, yes?
happy GameJolt work for your now ! kepp preciously your game

and your steam version too ! if, one day, we add acheivement in STEAM
your saves (STEAM or GameJolt) are here:
...:\Users\...\AppData\Local\Myha_Gold_01

my next projects?
- make (with my father) a board game under UE4 to test the programming options
- learn a little more about foliage and landscapes that can be achieved under UE4 (and better optimize than on Myha)
- and finally: finish RoonSehv Experimentaliis which is already very advanced and which will, I think and hope, be a great game!
before: send last rewards for backers ! lot of work with that too :p
bye !
Hi Denis
Hurray! Installed new GameJolt DRM free version and without having to do anything the game remembered all my Saves, thank you. And…thank you for the update on the Messages…perfect. It may be just in my head but the game looks even better and runs great with the updated version too.
The game clock did reset for me previously and I am not finished with the game as it now read 1 hour but no big deal, its nice to know but not necessary.
Anxious to hear more about your collaboration with your father on that board game and also looking forward to playing RoonSehv Experimentaliis.
Don't Hate Me Because I Am Beautiful…There Are Many Other Reasons
Good news if you could find the GJ link and run the game properly!
It may be just in my head but the game looks even better and runs great with the updated version too.
The textures and shaders have been recompiled, and Denis fixed several issues, so I think it really is better

In addition the game is more "light" in memory, the vegetation has been optimized.

Well it's really great to read positive comments and to know that several people here and there are enjoying Myha. Thanks Greyfuss, have fun until the end! Don't hesitate to get in touch with us by email like in good old time if you want to talk of the game.
Can't wait to read more feedback from other adventure gamers too!
Hi !
and don't hesitate to leave a comment or evaluation on STEAM (or on another site you like)
thanks to you for your help!
Welcome to the Adventure Gamers forums!