Adventure Gamers - Forums
Welcome to Adventure Gamers. Please Sign In or Join Now to post.
Singularity-worshipping sentient robots, space-time continuum noodle-tangling, & surprise neuromancy in Neofeud 2! (Neofeud 1)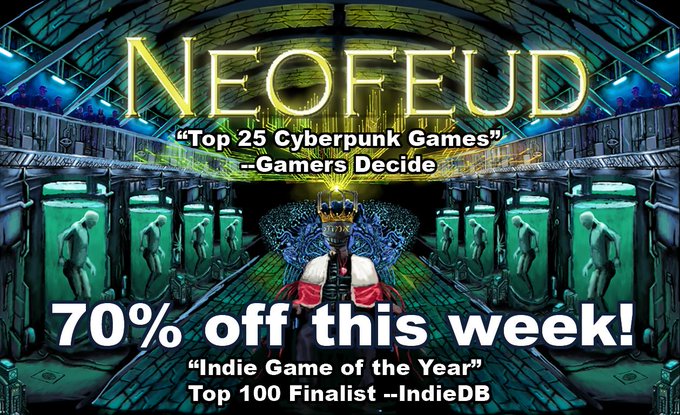 One of the recent reviews:
"This is secretly the greatest and also funniest cyberpunk point and click adventure game on Steam. Very low-fi art style but the gags are just too good to pass up, and a lot closer to a "real" cyberpunk dystopian future than most favorites of the genre."
im playing through the game right now since it was on sale. Im impressed overall, although really buggy, and the arcade sequence was done very poorly and im not just a pnc gamer. Also while not near as bad as life is strange 2, this game wears it's politics very out in the open, and all one sided as well. I rolled my eyes so hard 2 to three times but the world building is nice and I do like the characters. So far 7/10 this game is no blade runner or technobabylon as far as quality goes, but still is fun.
beat the game today, and it was ok, I dont regret playing it at all but it was way too wordy and preachy overall. I give it a 7/10
Thanks for giving it a play jdawg445! Also, fair criticism.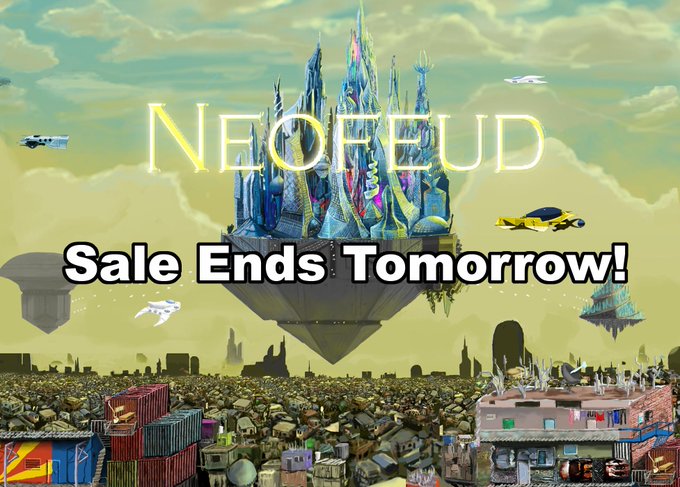 Last day to get Neofeud 70% off! "I love this game. I freaking love it… The music is fun, the script is phenomenal, and the philosophy is excellent."—Steam Reviewers https://store.steampowered.com/app/673850/Neofeud/
Neofeud is once again on sale, now has trading cards!
Go from Nano-Augmented Hobo to Cyborg Wage Slave to Neofeudal Monarch-CEO and finally Six Billion Dollar Baller!
In addition, I'm currently experimenting with creating a Neofeud card game using the art I've spent years painting. Maybe something in the vein of indie cyberpunk card game 'System Crash', which I really liked and am still playing during downtime.
Here's one of the recent reviews:
"Neofeud is an absolute gem of interactive cyberpunk storytelling.
The thrilling, vibrant scenes of this reality-bending adventure unmask the gritty, dystopian society that awaits us in a not-so-distant future. The twists and turns of this indie masterpiece will change the way you think about technology, empires, and the societies that take shape within them.
Satisfying puzzles, loads of unique artwork, and a strong character-driven narrative make this a game I can't recommend highly enough!"
—Super Fuzzy
Welcome to the Adventure Gamers forums!