Adventure Gamers - Forums
Welcome to Adventure Gamers. Please Sign In or Join Now to post.
[KickStarter] Zombie Teacher - A tough as nails platforming adventure! 
Hey all
I'm a science teacher 11 hours a day and an indie developer for the rest. I started working on Zombie Teacher when I heard the words "Black ops is the best game ever made" one too many times! I grew up with the Sega Genesis and love games with a real challenge. Super Meat Boy is a huge inspiration for me. A game that if you're skilled enough, you can make look easy is what I envisioned with Zombie Teacher. ZT is my love letter to gaming. If you're a fan of old school platformers and adventure games, or just fancy some crazy arcade fun,I'd love for you to try the demo and let me know what you think. It took 7 months of late nights so I hope you enjoy!
https://zombie-teacher.itch.io/zombie-teacher-demo

Zombie teacher is a tough as nails arcade platformer. Designed in the manic play style of super meat boy and N+ before it, Zombie Teacher is as pure as they come. I wanted to make a game that felt like a triumph when you finished it, something that not many people would be able to do. It's all about braggin' rights after all. I hope this is reflected in the demo and above all, I hope the game makes you laugh (a happy laugh, not an angry one).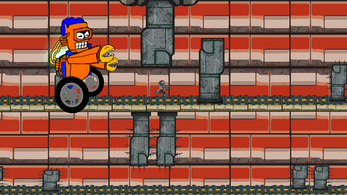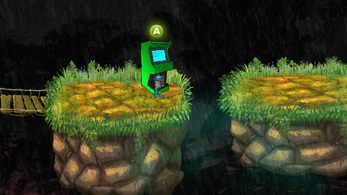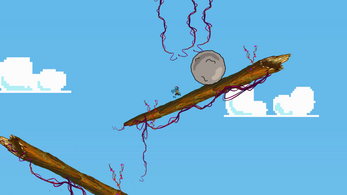 If all goes to plan, I'll be on KICKSTARTER in May 2017. I'd really appreciate some advice and ideas, lets make the new platforming king together
! Braaaainnnns HIGH FIVE!
Welcome to the Adventure Gamers forums!