Adventure Gamers - Forums
Welcome to Adventure Gamers. Please Sign In or Join Now to post.
You are here: Home → Forum Home → Gaming → Adventure → Thread
Post Marker Legend:
New posts
No new posts
Currently online
Adventure (Puzzle) Scene/Shot - Part 4
.
.
"in the name of the leader of the Golden Sand this Plane is Hijacked to Bum Aroun Suk,Egypt" (Seems Like Jim Walls defiantly had made this this place up, )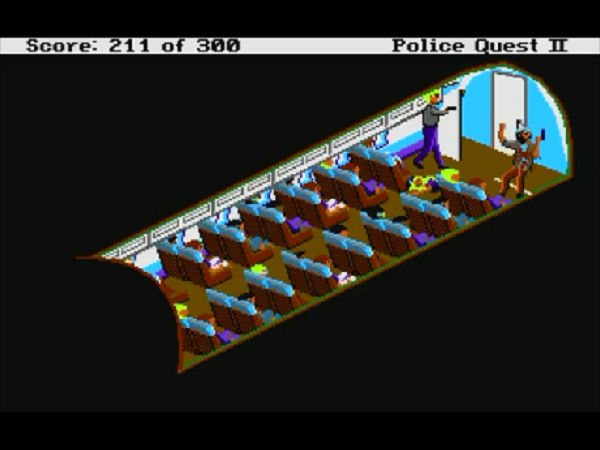 Between the the 1st shot with sonny Death and the 2nd with the terrorist death there are a lot of things to be done and reconsidered , 1st to restore a saved game, adjust your weapon , Stay clear headed not to ask for alcohol, wait until the stew dress kicked to the floor , take a fast action....
i guess Jim had something like a fright of riding planes, (maybe)at his time and experience/service as police officer
.
P.S: this was one of most irritating of the Sierra's (Death included) Puzzle, i remember i have to restore my game more than 10 time and go through all the preparations until ride the plane and before those terrorists appears.
Welcome to the Adventure Gamers forums!