The Cabinets of Doctor Arcana
review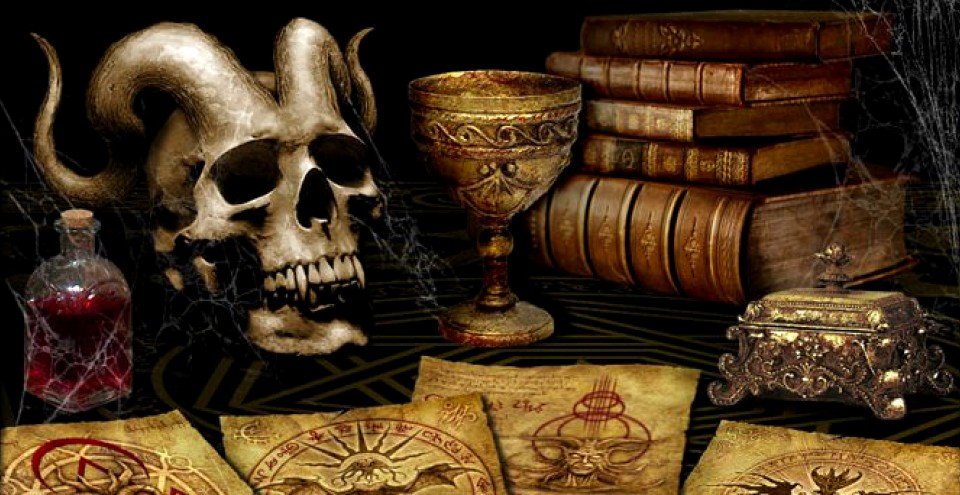 Game information
You might also like these adventure games
Advertisement
Adventure games by Monolith Graphics
BITMAP BOOKS
Look up the definition of "puzzle game" in a dictionary and you very well might see a picture of Monolith Graphics' The Cabinets of Doctor Arcana next to it. Almost everything one needs to know about this title is contained in those three syllables, for better or worse. Steeped in a lovely gothic atmosphere, the game does very little to move beyond the tried-and-true puzzle archetypes enthusiasts have likely seen dozens of times before; from swap-the-tiles to navigate-the-maze, all the classics are represented here in abundance, often multiple times. It does at least provide a bit of flair and a handful of challenging moments during its latter half, but this puzzle parade ends up a little too by-the-numbers to fully satisfy.
There's a bit of a backstory established during the opening moments. Doctor Arcana was a renowned magician who mysteriously vanished years ago, leaving behind a hulking estate that has sat abandoned ever since. Now, as the nameless protagonist, you find yourself in front of the mansion's foreboding gates, drawn by some unknown power to enter despite your better judgment. As with its obvious inspiration, The 7th Guest, it's all really just a flimsy excuse to "be in a house with puzzles." After a couple of token introductory obstacles, you gain entry and the doors seal themselves behind you, cutting off your escape. Your only choice, as a masked vision of the good doctor informs you, is to make your way into the mansion's innermost sanctum and unearth the secrets lying there.
Naturally, no inner sanctum is ever easily accessible, and this particular one requires collecting thirteen special keys. This aspect brings with it the first blow to the overall sense of fun. Each of the thirteen keys is hidden in a different room, each of which is itself locked by identical pairs of puzzles: assembling an arcane glyph representing one of a number of gothic creatures, and spelling out the creature's name translated into cryptic symbols. All thirteen doors follow this exact pattern, though with increased difficulty for some of the later ones – every…single…one!
Clues revealing the glyphs and creature names can be found by inspecting the large portraits hanging all around the manor, but there's no challenge involved here, as a portrait will include both the name and glyph together, with no wits required to match pairs. A colored gem – unique for each door – must also be found hidden somewhere in the mansion before it can finally be opened. A good quarter or even third of the game's entire four-hour running time will be spent solving and resolving this sequence of puzzles thirteen times over.
There are, thankfully, other puzzles filling the various rooms, chambers, and hallways of Arcana's elaborate home. For the most part, these represent a much more enjoyable variety of brainteasers, though a few more tile-swapping puzzles pop up from time to time. You won't find anything too revolutionary, and most puzzles even have a matching but otherwise completely unrelated twin somewhere else within the game, but some effort was put into designing several puzzles so they integrate with their surroundings, even if the cohesion is, at times, only a visual connection.
One particular example of this is a maze-like challenge found in an attic stuffed with ancient Egyptian artifacts, where you must move a scarab to push several golden balls into a hole. This puzzle, unfortunately, is also notable for how annoyingly slow-paced it is. It takes ages to maneuver the scarab – one space up, down, left, or right at a time – into position to push a ball in the desired direction, and having to repeat this process with sixteen balls (not to mention any puzzle restarts after a wrong move blocks up the pathways) makes this one of the most needlessly time-consuming tasks in the game.
While not every puzzle is a shining gem, there is some satisfaction to be had in solving what's on offer. At first, puzzles fly by quickly, offering little challenge but providing a good sense of progress. The Arcana mansion opens up almost entirely systematically, largely following a set order of puzzles and clues. Puzzles within a room can be tackled in any order for the most part, with the exception of certain challenges that won't activate until a specific clue – like a note bearing a code or riddle of some sort – has been found elsewhere in the mansion. You are clearly meant to gain access to new rooms in a predetermined order, with a gem to open one door hidden behind another one, and so on. The layout also requires frequent backtracking to access previously locked-off areas, though the overall geography of the mansion is fairly small and navigating it is not a big hassle.
The Cabinets of Doctor Arcana is presented in first-person slideshow style, with a point-and-click interface to collect some of the scattered items and clues needed to solve puzzles somewhere else. A nicely illustrated journal auto-fills constantly with flavor text as you gain access to new areas and make findings. A handy feature for the thirteen door puzzles is that hovering over the on-screen journal icon automatically displays the image and name needed to open the door, without the constant need to open the journal to check where a specific line angles or bends. Other puzzles similarly allow for on-screen visual hints to be displayed. If even that isn't enough, a complete walkthrough with step-by-step solutions and screenshots for each and every puzzle is included as a bonus accessible from the game's main menu.
In addition to sprucing up the puzzles with some atmospheric aesthetics, the presentation on the whole does a great job of lending the experience an occult air, helping it stand out a bit more as its own entity. The game is certainly no graphical powerhouse, but it is evident that care and effort was poured into polishing what is on display. The visuals, while mostly static screens with perhaps an effect or two sprinkled in, are nicely detailed. Of special note are the aforementioned portraits adorning the mansion, showing custom hand-drawn renderings featuring an array of gothic and occult images of various creatures and deities. There isn't much in the way of animation throughout, with the exception of a handful of cinematics showing Arcana's mask when he berates your intelligence even as he goads you ever on.
The score also fits the mood perfectly, though not in the whistle-along-at-work way. It's the kind of music one might expect to hear while in line at a haunted house attraction – cheesy, party-store Halloween music, but suitable for the setting and vibe the game is going for nonetheless. A bit of voicework for Doctor Arcana is even included, rounding out a production that won't leave anybody starving for spooky ambience, even though there's no real danger involved.
Before starting this game, I wondered what such an old-school puzzle throwback could bring to the table to keep its gameplay fresh and interesting. The answer, it turns out, is not much. Puzzles are what they are, and there is a reason why we have seen so many of the same types used time and time again: they work. I honestly don't blame The Cabinets of Doctor Arcana for this; in fact, the audio and visual design both attempt to make the experience distinctive from the norm, and there are a number of puzzles that won't immediately feel familiar. What's less forgivable is the sheer repetition of certain puzzle archetypes, which, when coupled with a paper-thin story leading to a conclusion that kind of fizzles out, makes for a rather lukewarm experience for anyone but diehard puzzle fanatics eager for their next brainteasing fix.
Our Verdict:
With the right expectations, The Cabinets of Doctor Arcana can provide some solid gothic puzzling fun for several hours, though not much has been done to deviate from the same types of challenges we've seen a thousand times before.
Want to share your own thoughts about this game? Share your personal score, or better yet, leave your own review!

review
Other articles you might enjoy