Gamescom 2016 round-up: Daedalic Entertainment
preview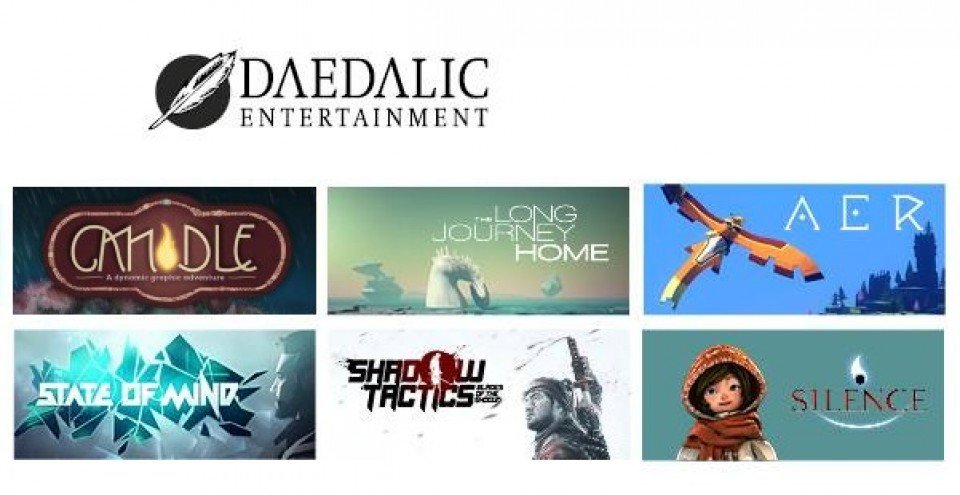 Game information
You might also like these adventure games
Adventure games by Daedalic Entertainment

It may not be in a huge public area surrounded by hordes of mainstream videogame fans, but Daedalic's stand in the gamescom business area is always stuffed, with multiple demo rooms showing games to groups of reporters around the clock for days. So it was again this year, letting me wrap up my visit with a hectic but satisfying marathon session of upcoming adventures.

---

State of Mind

With the kind of enthusiasm of a good history or philosophy professor, Martin Ganteföhr started his presentation of State of Mind by giving an introduction to the game's transhumanist themes. Like his previous game The Moment of Silence, State of Mind is set in a dystopian near-future and looks into the pervasive role of technology, focusing especially on artificial intelligence this time. The specific setting is a 2048 Berlin where AI has advanced to the point where robots can talk in natural language and serve as firefighters and riot guards, among other things. One of the few people who do not like this development is main character Richard Nolan, an old-fashioned journalist who is skeptical about the technology of the time, and sees human-like AI as an abomination. This makes some of the things he will discover all the more shocking.

Even the story takes a back seat to this, as it is advanced mainly through a series of remote temple locations that have to be found first and can be visited in any order. The puzzles are likewise on the casual side, based largely on discovering what it is the game wants you to do. The graphics use flat colors rather than textures for outdoor landscapes as well as indoor walls, allowing the artists to focus more on changing the lighting and weather effects as you visit different areas. The result is a game that is easy to get into even for children (who apparently get the hang of the flying controls quicker than adults), but will be a bit light for some tastes and straddles the boundaries of the genre somewhat.
The developers couldn't give an exact release date yet due to the difficulty of simultaneously releasing on multiple consoles and PC, but AER should come out in the " foreseeable future".
Referenced Adventure Games
preview
Other articles you might enjoy