EXCLUSIVE: Moebius Prologue Comic
With Moebius scheduled to release early next year, Jane Jensen has tossed Adventure Gamers an enticing (and exclusive!) sneak peek in the form of the game's prologue comic. Just what can we expect from the protagonist characterized in our E3 preview as "a modern day Sherlock, who also happens to pop Xanax pills like Skittles" – and what happened in his past to make him this way? Read on for answers.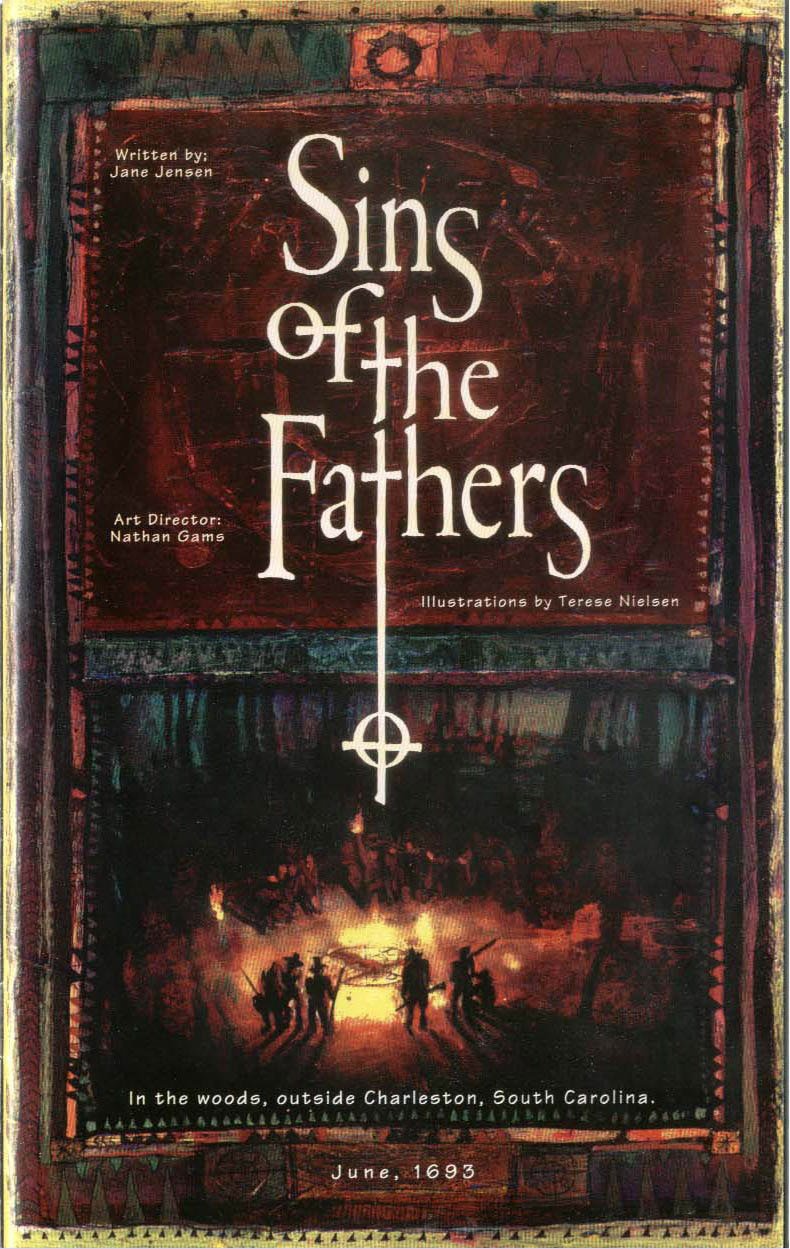 Fans of Jensen's Gabriel Knight trilogy will recall that two of those games also had intro comics included in the box. "It started with GK1 because I had the big backstory to tell with Gabriel's ancestor, Gunter, and Malia's ancestor, Tetelo," she explains. "There was no way to affordably produce that in the game itself. It was actually a big deal to convince the head of the studio to let us do the comic because they didn't like adding anything that went in the box, as that was per unit price added on. But we did convince them. We did the comic in GK3 to also tell some backstory that was cheaper to produce that way, but also as an echo back to GK1."
Jane mapped out the Moebius comic with Andy Hoyos, a former Sierra artist and art director of the new game: "I wrote out a script and he did page sketches. We went back and forth until the flow of the story made sense to everyone." Once the panel and story layout were nailed down an artist named Lena Pigareva did the final art and coloring. (Click any image for larger version.)
Like Gabriel Knight before him, Moebius's Malachi Rector will visit several international locales, and the comic sets up his jetsetting ways. "Malachi has a Spanish mother and a German father and I wanted that childhood section to be someplace more rural and remote – and of course, the lion is a big component of that backstory. So his childhood scenes were set in South Africa," Jane says. "The adult scene in Spain I chose to show how Malachi's work takes him all over the world."
And what exactly will we learn about the prickly Malachi Rector from this prologue? "First, that he was tagged as special by some agency when he was a boy. That comes into play in Chapter One of the game," Jane says. "Also, the backstory with his mother has significance in who Malachi is as an adult. She betrayed his father and she paid a terrible price for it. This has led Malachi to be very distrustful, particularly of women's faithfulness. The section in Spain sets up who Malachi is now and the fact that he has this amazing skill at evaluating objects that takes him all over the world."
A digital version of the Moebius comic will be viewable from within the game, but you can read it right now by downloading the PDF below. Pinkerton Road plans to include a printed version in the boxed copies of Moebius that go to the upper level Kickstarter backers. The game is expected to ship for PC, Mac, and Linux in early 2014, with iPad and Android versions following later in the year.
KEEP ME UP TO DATE ON

Moebius: Empire Rising
Subscribe to our newsletter and we'll keep you up to date!



» Check your e-mail to finalize registration!