Adventure Gamers recruitment drive: Now hiring!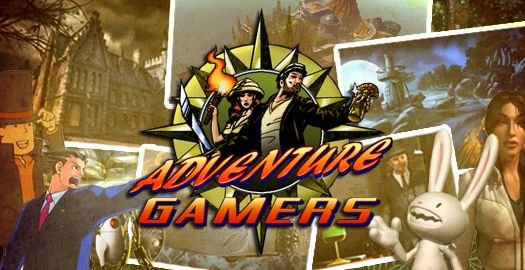 Ever wonder how Adventure Gamers keeps humming along, article after article, update after update, feature after feature, year after year? The answer is simple: hard work! It takes a large team of dedicated people all freely giving of their time and expertise to keep on top of this "little" niche genre of ours. And because it does, if we're to continue delivering the same quality and quantity of new content you've come to expect, we're going to need more help starting in September. Maybe YOUR help!
Don't have any special skills? No problem! There are lots of tasks to go around, some of which require no more than a willing enthusiasm to volunteer your services and a healthy dose of personal responsibility.
Below are a list of positions we'd like to fill this summer, but even if you can't take on a formal role with AG staff, bear in mind that EVERYONE can still be part of the team. Playing an old game? Send us your screenshots! See outdated/incorrect information on our data pages? Tell us about it! Hear about a new game we haven't announced on the site? Let us know! The bottom line is, if you know or have something we don't, share the wealth! Like any community, things work best when everyone participates whenever and however they can. We're willing to do the work, but anyone can help make our jobs easier.
Why September? Well, after years of devoting many hours a day to the operation of AG, seven days a week, a major career change is about to absorb all my previous schedule flexibility and most of my free time, forcing me to cut back my involvement significantly. I'll still remain the site editor and overseer, so outwardly very little should change. But internally, it's time (really long past time) to begin delegating the workload. Several existing staffers have already volunteered to expand their contributions, and at least one new person is already slated to come aboard, but it's still not enough! Hopefully that's where you come in.
Our goal is to continue, even expand the amount of adventure game coverage we provide, but there is one feature that is going to be substantially scaled back, beginning very shortly. Replacing our longstanding news reports will be a "What's New?" feature highlighting all the latest new releases, screenshots, videos, and more. In most cases, these updates will no longer include staff-written details, but rather link directly to the news or material in question. After all, there's really no need to spell out an entire new crowdfunding campaign when we can send you right to the Kickstarter page itself.
We're extremely proud of our news professionalism over the years, so we didn't arrive at this decision lightly. But given the ongoing scarcity of reporters, the amount of time required for regular written updates, and the degree of redundancy involved in recapping each new public announcement, something had to give. While it may seem like a step backwards on paper, we're simply becoming more of a news channeling service from now on. In fact, this will allow us to highlight even more news than before. With each news item in the current format taking so long to prepare, we've naturally had to prioritize what did and didn't get reported. Now we can link to the likes of video developer diaries, important release date changes, and possibly even promotional news (sales, bundles) that we couldn't cover before. It's win-win for everyone!
Of course, if three or four brilliant writers respond to this article as eager news volunteers, we reserve the right to change our minds. But since that's unlikely to happen, expect to see this new change appear on AG's home page very soon.
And now, without further ado, the Adventure Gamers staff openings... If interested, please email me at [email protected] to discuss the matter further. I do hope to hear from some of you!

---

Database Coordinator(s)

This person or people will be responsible for adding new games to our database, updating and maintaining our vast pool of game data, uploading screenshots and videos, and overseeing our upcoming games calendar.
No one task is a huge investment in terms of time and effort, but each may require a small daily commitment. We could get new screenshots two days in a row and a new trailer the next, for example. Or it could be all three in one day and a week before anything new comes in. When they do, however, the goal is to post each update within 24 hours.
If you'd rather just be responsible for a single task, the following could be offered as standalone roles:

Game Data Coordinator

Update any relevant new data to existing database entries (website links, release dates, etc.) and updating What's New? feature as required.

Apart from daily duties, a motivated self-starter will be responsible for helping fill out any missing data (search filter criteria, story synopses, etc.) in our extensive existing database of adventures.

New Games Coordinator

Responsible for researching and uploading new game information, then helping facilitate announcement articles (does not involve actually writing them, unless so desired).

Screenshot Coordinator

Uploading new screenshots regularly and updating What's New? feature for new games.

Video Coordinator

Uploading new trailers to AG's YouTube channel, then entering into database and updating What's New? feature as required.

Release Calendar Coordinator

Monitor upcoming release calendar for expiring dates and pursue publishers and developers for new dates; What's New? feature will be updated in select cases (no daily duties required; more a monthly and quarterly responsibility).
Social Media Coordinator

This person or people will post regular Twitter and Facebook messages relating to significant new AG content, and interact with followers when applicable.
Platform Monitors

These aren't formal positions, and anyone is invited to advise us of platform-specific news they encounter. However, we'd like a team of people to regularly monitor the many various systems for unpublicized news. iOS and Android are perhaps the most significant at this time, as they have the most adventure games and the least advanced publicity. But we'd like the assurance of having eyeballs on all platforms in both European and North American territories. Responsibilities really involve nothing more than frequently browsing new releases on each system's respective e-shop.
Platforms include:
iOS
Android
PlayStation 3 and 4
Xbox systems
Wii systems
DS systems
Vita
Casual Game Contributors

Under the supervision of an existing coordinator, we're looking for team of people to play each new "lite adventure" (including HOG hybrids) demo to determine their possible suitability for the site, taking screenshots as you play. Number of games per month will depend on the number of volunteers, but hopefully no more than 3-4 per month.

Writers

Last but certainly not least, we are always looking for quality writers with a passion for adventure games. Note that I am NOT talking to the dozens of "guest blog" authors who routinely spam my email with offers of totally unrelated content. We're the adventure game experts. We want only adventure game fans willing to write only about adventure games.
As well as the usual multi-purpose writers for reviews and other regular features, we have particular needs in the following areas:

New Game Announcements

This is a new article type replacing current news posts. Like mini-previews, they're based solely on marketing materials and any follow-up information acquired from the developers. Required regularly but infrequently, each post could involve maybe an hour of research and writing.

iOS/Android specialists

Writers will help cover mobile ports and relevant exclusives in multi-game round-ups. These are not graded and not full reviews, and the games do not need to be played through to completion, though obviously played enough to speak knowledgeably about them in all key areas. Playable copies will be supplied when available, but cannot be guaranteed. (Full reviews are welcome for longer, feature-length exclusives as well, in which case the usual writing guidelines will apply.)

Freeware specialists

Involves playing multiple freeware games each month to determine which games are eligible for coverage, then contributing brief write-ups to each month's "Following Freeware" feature. These are not graded and not full reviews, and the games do not need to be played through to completion, though obviously played enough to speak knowledgeably about them in all key areas. And if you're not a writer, perhaps you can still help with the advanced screening of dozens of new games each month.

---

Whew! Yes, that's a lot of work needing done, on top of all the work that's already being done, but that's why we need a lot of help. With enough people pitching in, no one will be overworked, and not only will you get to be a part of a dynamic team of fellow adventure enthusiasts (access our super-secret staff forum, vote for the Aggies!), you'll have the satisfaction of knowing your efforts are enjoyed by many thousands of readers around the world. (Looks good on a résumé, too!)

If you have any questions, feel free to ask. If interested in a role, please apply right away, even if scheduling issues won't allow you to start immediately. We'd like to have as many positions as possible filled by the end of August so you can hit the ground running next month.

Thanks in advance to all those who express interest. Happy adventuring, everyone!

feature
Other articles you might enjoy