2012 Aggie Awards - Readers' Choice poll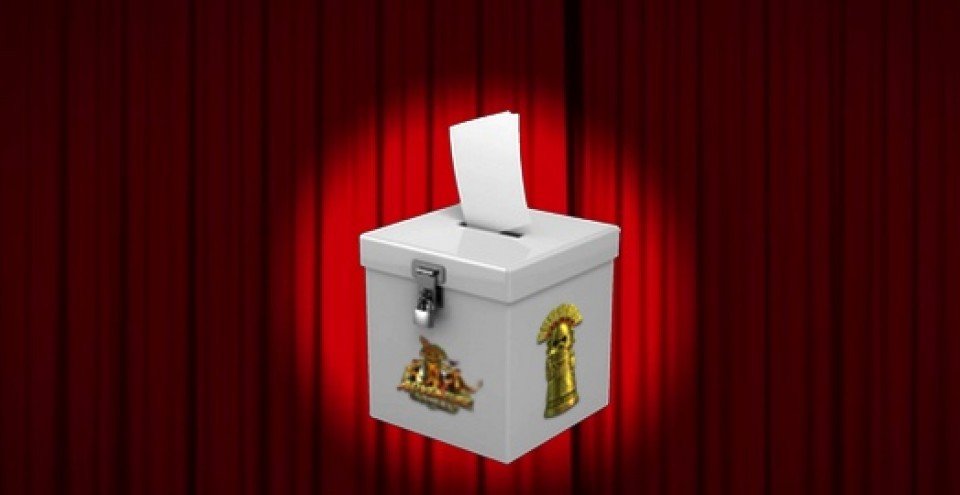 Note: Polling is now closed for the year. You can still submit answers, but they won't factor into the final tally.

---

You've seen the AG staff nominees for our 2012 Aggie Awards, but what do we know, right? Developers will tell you (though to us they say the opposite) that the public vote is the one that really counts. They'd probably prefer more people voted with their wallets, but here's your chance to put absolutely no money where your mouth is in our ever-popular Readers' Choice poll.
Below is a complete list of categories open for voting. Only one vote per category is allowed. To make your choice, simply select the appropriate game from the drop-down list available for each question. If you wish to pass on certain categories, simply pick the "No answer" selection from the menu. There are two write-in votes for Best Character and Best Concept; if submitting an entry for these, please write the name of the character and/or brief description of the concept you're nominating and the game in which each appears.
This poll works solely on the honour system, so we haven't taken any precautions to avoid ballot-stuffing (although your IP address will be logged after submitting a survey). You do need to be logged in to vote, however, and we do ask that you limit yourselves to only one entry. One ballot per person is how voting works best, and we trust that no one will abuse the system. In the same way, we ask that you vote only for games you feel are deserving of victory. This is all just for fun, but spoiling votes just ruins the fun for everyone. In the unlikely event of suspicious voting activity, we'll deal with that at the time, but we're confident that won't be necessary.
Voting will end on Monday, February 18th, and winners will be unveiled in our final Aggie Awards presentation over the course of three days, beginning February 20th. You don't have to participate, but some categories in the past have literally come down to a single vote making a difference, so the winners need your support! And we don't even ask for photo I.D. to enter.

---

Notes:
No applicable games have been excluded from the voting list to ensure full impartiality. Only titles that are ineligible for a specific criterion (non-console exclusive, voice acting, etc.) have been omitted from those categories.
For the sake of administrative simplicity, Deponia and Chaos on Deponia have been listed as a single entity.
Although the first episode debuted late in 2011, the complete season of Law & Order: Legacies was carried over to 2012.

---

Categories:
feature
Other articles you might enjoy