Private Moon Studios - AGON 5 and beyond
archived preview
It's been a while since we last heard from Private Moon, but the Hungarian studio brought several games in various stages of production to the gamescom. The mastermind behind the AGON series, nicknamed Pierrot, with help from project manager Judit Lapikás, presented not just the fifth installment of the adventures of Samuel Hunt, but also a few other games, all more or less connected with each other by story, protagonist or theme.
AGON: The Tale of the Four Dragons has been in development for a while now, and is almost ready. They haven't found a publisher yet, though, and they can't finish without one. But this is the series they are most known for and it is their dream, so they intend to keep working at it regardless of the challenges they encounter. In order to continue financing it, they have started working on some other games, and because they simply love the genre, these games are also very closely related to adventures, with a strong accent on storytelling and puzzle solving, as well as a dedication to cultural heritage. They say they could probably earn more money making fighting games, but they would never betray their mission and image by doing that, as they are committed to always remaining at least in close proximity of adventures.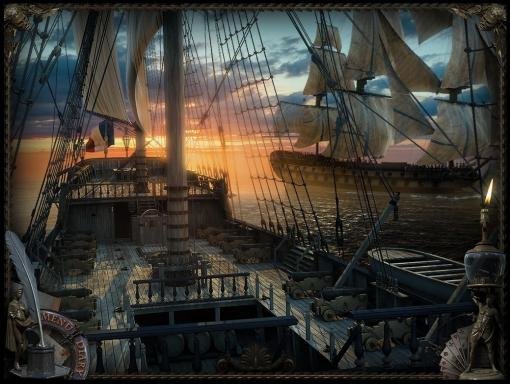 The Adventures of the Black General
The Adventures of the Black General, for instance, is an adventure game with hidden object elements, following characters from the novels of Alexandre Dumas (you play as his father Thomas-Alexandre). The game is set in Egypt during Napoleon Bonaparte's campaign there, and it has some educational content, as the historical facts and Egyptian cultural aspects are real. The Marvellous Adventures of Miklós Toldi is a free browser-based casual game based on an epic Hungarian poem about a legendary hero, featuring funfair-based mechanical minigames as they were really used in the early 1900s. Ancient Games of Nations is (or will be when completed) a collection of twelve ancient board games from all over the world on iOS platforms. The original games were all designed for two players, but here you can play either against another person or on your own against a computer. There are two available already, The Royal Game of Ur being free.  These games have previously been featured in the AGON adventures.
The Tale of the Four Dragons will take place across six major locations in Peking, each with several smaller areas within them.  One is in the Forbidden City, where the professor will visit a temple, a theatre and some houses, including one belonging to the emperor's concubine. As with the previous AGON games, Private Moon is sparing no expense to make the experience as authentic as possible. Not only are the puzzles based on ancient Chinese riddles and symbols, the environments, musical score and story are also realistic and true to the period. The story is a bit more romantic in nature than the other chapters, reminiscent of a romantic novel, but the gameplay is very similar to the earlier games, with the same graphic novel-style panels for cutscenes that The Lost Sword of Toledo used. Puzzles will again be a mix of inventory-based obstacles and standalone challenges – here based on ancient Chinese games – and even the logic puzzles will be integrated into the story. An example they gave was a jigsaw puzzle depicting a Chinese poem. Only by solving the jigsaw will the player learn about the poem's meaning, which will then provide a hint for a second puzzle.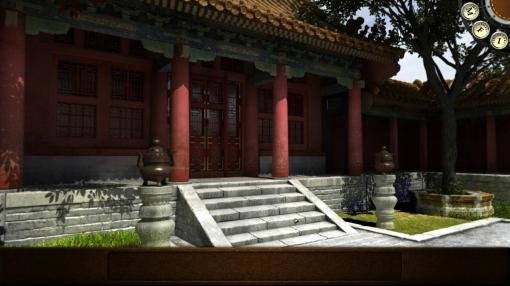 AGON: The Tale of the Four Dragons
Private Moon realizes some players do not enjoy the slow pace and long conversations of their previous games, but it is fully intentional and they do not plan to change that aspect of AGON. It is a vital part of Pierrot's vision for the series to make the player feel as if they were really in that era and place, and even everyday life should feel authentic and not like the rushed pace of today. They aim to reconstruct a world that doesn't exist anymore, and the game is the only way to get close to what life was like in the early 1900s. The demo shown at gamescom encompassed one location to explore, and it will be released to the public in a few weeks. If they manage to find a partner to co-finance the game, it should be possible to release the game next year, which is the 10th anniversary of the series debut. Sadly, they had to find a new voice actor for Samuel Hunt, as the actor who voiced him in the previous four games has died, but they think they have succeeded in finding a worthy successor.
Finally, Yoomurjak's Ring is being ported to iOS platforms. The game revolves around Jonathan Hunt, an American journalist (and great-grandson of AGON's professor Samuel Hunt) visiting his maternal ancestor's country of Hungary for the first time. The iOS version is slightly adapted, changing FMV sequences to photo slideshows and removing the Hungarian voiceovers. A sequel is very early in development as well, but since the shooting of the FMV scenes hasn't started, Private Moon could not show us anything from that game just yet.
Much to look forward to from these developers, then, so let's hope they find a co-financier soon!