Crime Lab: Body of Evidence
review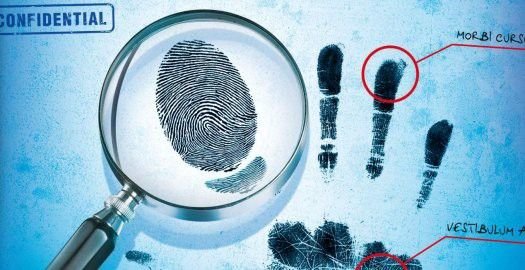 Game information
You might also like these adventure games
Advertisement
Adventure games by City Interactive
BITMAP BOOKS
If you start feeling a case of déjà vu shortly, that's understandable. The title may not sound familiar, but City Interactive's Crime Lab: Body of Evidence is really a casualized reimagining of Art of Murder: Cards of Destiny for the Nintendo DS. Like they did previously with Chronicles of Mystery: Curse of the Ancient Temple, the developers have taken the basic storyline of the original game, but rather than merely porting it intact, have created a much different, more streamlined gameplay experience instead. The concept is sound, as a straight conversion wouldn't do justice to the game, and there's enough entirely new content here that even fans of the PC original can play it through again. Unfortunately, there are enough problems with the actual execution that the real question is: will anyone really want to?
The premise is still the same as before: young FBI agent Nicole Bonnet receives several anonymous packages with mysterious mechanical devices inside, each related to another new murder. People are dying from strange mechanical malfunctions, and playing cards left at each scene suggest the same killer is involved, his (or her) hallmark clues daring Nicole to personally solve the case. With reporters now dogging her every move, a surly boss who only cares what she's done for him lately, Internal Affairs breathing down her neck, and a jealous, unreliable partner that seems none-too-impressed with his hotshot cohort, Nicole clearly has her hands full as she attempts to stop New York's latest murderous madman. That's pretty much where the similarities stop, which isn't necessarily a good thing.
You'll still travel around to various locations, searching for clues, collecting inventory, and solving puzzles, but both the format and presentation are much different this time around. Each scene typically includes between 2-4 different screens and various close-ups, but everything is displayed from a first-person perspective. Given the tiny DS screen size, however, only a fraction of the playable area is visible at any given time. The full image is displayed in miniature size on the top screen, but to interact with the environment, you'll need to slide around the touch screen's limited view area with the +Control pad or by dragging the stylus. While this is an unavoidable limitation, it's far from ideal, as the constant disconnect from the larger area makes the whole exercise feel like a magnified pixel hunt. Several screens compound this further by giving you an even smaller flashlight beam to pan around. Even with the regular lighting, it can be difficult to make out small items against the nondescript backgrounds, and unless you click, there is no way to tell what's interactive, as there's nothing to naturally indicate the presence of hotspots.
Sometimes you'll know what you're looking for already. Usually when you arrive at a new scene, you're given a small list of items to locate, though unlike traditional hidden object games, these are all fully integrated items necessary to proceed. It makes you wonder why they bothered, though, as you invariably need to find other items that aren't identified anyway. Sometimes you'll need to use forensic tools like a UV lamp or X-ray scope to locate truly hidden objects, but while these also reduce your already-limited visibility, at least they feel like actual detective activities. Occasionally there are tasks that make use of the touchscreen, like turning cranks or scrubbing a window, plus one opportunity to use the microphone. Reportedly the game also makes minor use of the DSi camera as well, though I played on a traditional system and couldn't test these myself. Generally, though, the game plays out in typical point-and-click fashion. There are a view optional objects to click on, but these elicit nothing more than forgettable text comments.
Collecting items should be as simple as tapping on them, but the finicky interface won't always recognize the attempt, so sometimes perseverance pays off. Inventory use is fairly straightforward, as you merely highlight the desired object from a scrolling band at the bottom of the screen and then click another in the main area. Here again, the problem isn't working out the solutions so much as simply finding interactive areas to use them on, which can be even more vague than the items themselves. It's pretty obvious what to do with things like rubber gloves, fuses, and pliers in context (let alone a paper and thin pointy object at a door lock – argh!), but tapping random areas of a generator or film projector to find the one interactive sweet spot without really knowing what you're trying to accomplish gets old fast.
Between inventory obstacles, you'll be confronted with quite a generous helping of standalone puzzles and minigames that vary widely both in style and difficulty. There are the usual suspects like jigsaws, sliders, and ring-rotators, but there are also several lengthy riddles to work through and a facial reconstruction exercise, among many others. Some require precise timing and a reasonably deft hand, like guiding a ball through a trapped maze or analyzing DNA by popping marbles (I know, I'm still searching for a connection, too). For mild diversions, some of these can be fun, but it's safe to say they often strain credibility. How a serial killer managed to rig multiple library ordering sequences to print his next nefarious clue is anyone's guess. Many tasks are repeated as you progress, the challenge mildly ramped up subsequent times. Periodically you'll also encounter a short multiple choice quiz. These are quite easy if you've been paying any attention at all, though several perfectly acceptable answers are deemed wrong for no apparent reason. If you've been away from the game for a while, you won't find much support in the skimpy data profile of your PDA, but you can get one or more questions wrong and still pass, or simply try again if you fail.
Along the way, you'll score points for every right answer, puzzle solved, and item found, which is useful if you ever want to skip a puzzle. The rechargeable hint feature is free to use in the main environments to highlight a single interactive item or area (or sometimes only an exit if you're in the wrong room), but it offers no help in solving the minigames or logic puzzles. If you fail three times, however, you're able to "buy" a skip option, and you should easily be able to stockpile more than enough points. You may need them occasionally, too, as many puzzle instructions are incredibly vague, and the riddles absurdly can't be displayed again after viewing them originally (like, say… when you're actually trying to solve one). Oh, and all your actions are timed. On the medium difficulty setting, not only is every chapter given a time limit, but each standalone exercise has a much shorter timer of its own. Better pack those books fast into their pre-determined configuration or find the differences between a blueprint and circuit board, or you'll have to start all over. The one-hour chapter allotment should be plenty, but the easy setting removes the main countdown clock, although the minigames are still timed. It's strange for a "casual" game – and a portable one at that, which benefits most from conveniences tailored to short game sessions – to be so un-user-friendly.
Unfortunately, the story doesn't atone for any of the gameplay failings. The basic mystery is interesting enough, though it's parceled out (pardon the pun) a little too sparsely to build up much momentum, at least until the end. What kills the story deader than the vics are the horribly contrived situations Nicole finds herself in and the woeful characterization of an FBI agent while she's at it. A little leeway is allowed, but not nearly to this extent. What detective agrees to repair broken watches, sort library books, or mix drinks from cryptically-clued recipes in exchange for cooperation? Quid pro quo has never felt this trivial. Nicole will also charge into potentially dangerous scenarios with no back-up, and at one point, when denied a warrant to investigate a suspect's workplace, she simply bypasses the problem by wearing a disguise. In fact, she probably commits more blatant crimes than she does police work. There's simply no attempt to have Nicole or any of her cardboard-cutout colleagues follow procedure or conduct themselves professionally in any way. It's entirely unbelievable, and really unforgivable in a game that seems to want its gritty subject matter to be taken seriously.
The game's dark themes are more implied than ever demonstrated, mind you. A corpse is reportedly cut in half, but you'll never investigate a body yourself, and the only sort of evidence you'll need to process is the odd fingerprint or audio clip. Despite the game's title, much of the actual crime lab work is done by Nicole's friend Katrin, leaving our heroine free to run around travelling to abandoned amusement parks, old theaters, and cemeteries in pursuit of culprits and new leads. There's a little non-linear choice between different locations at times, but generally the game follows a very strict order of events, which works well in this format. None of the locations are all that interesting to look at, however. The hand-drawn artwork is adequate, but the colour palette is often muted and the lighting dim. There's some decent ambient music playing in the background, but there are no notable sound effects and no voices whatsoever, even in the graphic novel-styled cutscenes.
Scattered throughout the game are twenty optional notes that detail elements of real-world profiling, but these have no bearing on the outcome and aren't enough to warrant replaying if you miss any. It should take 8-10 hours to get through a first time, and you can replay any minigames you've unlocked with increasing difficulty. You'll also open ten traditional hidden object scenes with randomized items to find each time, giving the game a little extra replay value. Its initial play value is still questionable, however, as Crime Lab: Body of Evidence just isn't much fun, with its poorly constructed adventure elements and eye-rolling storyline. There's a nice selection of standalone activities to overcome, but even these are frequently marred by confusing instructions and user-punishing conditions that frustrate more than entertain. It's easy to pick up and play in short bursts, which does suit a handheld if you're looking for a budget time-waster, but in the end, this body of evidence should steer most people away from a game that's guilty of sucking all the life out of its own potential.
Our Verdict:
This re-imagining of Art of Murder: Cards of Destiny doesn't deal well with its casualized conversion to DS.
Want to share your own thoughts about this game? Share your personal score, or better yet, leave your own review!

review
Other articles you might enjoy