CSI: Deadly Intent - The Hidden Cases
review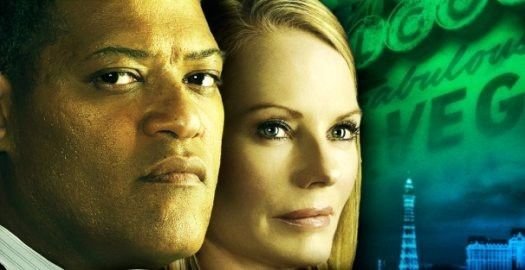 Game information
You might also like these adventure games
Advertisement
Adventure games by Other Ocean Interactive
BITMAP BOOKS
The CSI television series remains among the best-viewed programs worldwide, season after season. It shouldn't come as a surprise then, that Ubisoft continues to publish games based on the series as well. For the first time in franchise history, however, they've released a Nintendo DS exclusive, even if the name sounds familiar. CSI: Deadly Intent - The Hidden Cases may share a title with its PC/console counterparts, but it contains four completely new cases to solve along with the team of the ninth TV season, set in Las Vegas. Unfortunately, with its bland mysteries and shallow, repetitive gameplay, the game can't compete with the show or even earlier games in terms of story depth, excitement, or sustained interest.
The Hidden Cases was developed by Other Ocean Interactive, and looks noticeably different from the other versions of Deadly Intent. The designers have used a cartoony style that is somewhat reminiscent of graphic novels. The characters from the show, including Laurence Fishburne's Ray Langston, resemble the actors so you can easily recognize them, but they don't look very attractive. They're fairly basic and appear as if the artists used stills of the actors frowning or looking very tired to base their designs on. Marg Helgenberger's Catherine Willows in particular has seen better days. The other people in the game mostly look miserable, angry or arrogant. Sure, they're all victims or suspects of some crime, but it wouldn't hurt to add some levity or have someone smile every once in a while. As it is, they're an unfriendly bunch and I had a hard time feeling sympathy for any of them.
The environments look a lot better, showing nicely detailed and believable locations such as an artist's workshop, a casino bar and several homes. They are diverse and pleasant to look at, although it's a pity they aren't more interactive. It would have been nice to be able to investigate more stuff, even if some of it turned out to be irrelevant to the case. Here it's simply a matter of moving the stylus around the touchscreen until the cursor turns yellow over necessary hotspots. Most locations are bigger than what is shown on the screen, but the stylus will automatically scroll the location as you move it. There are a couple of cutscenes that show what happened during the murders, but what could have been an exciting presentation of explosions and fatal wounds are just grainy cartoon animations that have no dramatic impact at all. The game does not include voice acting, which seems like a waste of such a renowned license, and while there is a musical soundtrack and some sound effects, I quickly turned these off as they are very repetitive.
As in earlier CSI games, you are a new recruit, starting on the night shift of the Vegas unit. Catherine welcomes you and will evaluate you after each case, which must be completed in sequence. The first investigation deals with a movie stunt in which a car has blown up prematurely. As an extra surprise, there is a dead body inside. Next up is the opening of a posh new casino, where the owner makes one last tour before the party starts, only to find a body impaled on the sword of a glass statue. In the third case, someone has used live ammo in an airsoft shooting range. As per the series' tradition, the last case ties together the earlier ones, starting with a suspicious death in a police holding cell.
Unfortunately, all these stories are shallow and bland. The crimes themselves are serious enough, but the background stories are boringly written and there is little psychological detail in the motives of the perpetrators. The outcomes are not immediately predictable, but only because you do not know all the facts from the beginning. Once you've interviewed a couple of suspects and analyzed some evidence, you can see where the case is leading and it's simply a matter of clicking through to the end. There is never any need to try getting your head around the case, as all the thinking is done for you.
With all the various people introduced in supporting roles, by the time you play the fourth case, you'll have a hard time remembering who exactly that guy with the suit was again, unless you play the whole game in one sitting. Each case lasts between an hour and ninety minutes, so the entire game can be finished in four to six hours, but a handheld game is usually played in shorter sessions. Deadly Intent is not very suitable to such a style of play. You can review all the evidence you have gathered for a recap of each case so far, but unfortunately you only get a description instead of actually looking at anything.
Each case follows more or less the same structure. One of the CSI regulars tells you where the crime scene is, and tapping the phone on your screen, you get the option to travel to that location. Once there, you must investigate it to find clues. When you find something interesting, you're offered a couple of forensic tools to use. These include such things as a swab, luminol, a dustbrush and a camera, but you are only offered two or three tools per object. You can simply pick again if you try the wrong one originally, but it is important to choose the correct one for the job, because Catherine will evaluate your "Collecting" skill at the end of each case. Usually it's not hard to figure out which tool to use, as nobody would pick up a bottle with a pair of tweezers or use plaster on a letter. Occasionally, though, it feels unfair if the evidence is just an unrecognizable cluster of pixels on the floor, and you choose the glove only to be told the object is too small to grab or you can't use it on a fluid. Some pieces of evidence trigger a response from the field agent accompanying you. These can be a general remark ("Oh, you found some blood? Interesting.") or more helpful insights about the object or the state it's in to help the case along.
During the investigation, if you find a possible fingerprint, you rub the touchscreen to spread powder over it and then blow into the microphone to remove the excess dust. While a clever use of the DS functionality, it's not very suitable for playing in company of other people, and there is no alternative method. At other times, for small items like a hair or a powdery substance, you drag a piece of tape over it and rub it with the stylus. Most of the time, though, you just click the tool you want to use and the evidence is automatically sent to the lab without further interference from you. You will know you've gathered all the evidence at a crime scene because the telephone icon indicates when you can use it to return to CSI headquarters, which consists of three locations.
You can visit the morgue, where Al Robbins tells you more about the cause of death and you can personally examine the body to see if there are any other clues, such as unusual bruising or internal bleeding. The office of Jim Brass is where you go to request an interview with a witness or suspect, or a search warrant for additional locations, and the lab is where you process the evidence you have collected. This processing is sometimes done by David Hodges and sometimes by yourself in the form of several kinds of mini-games. You will need to identify chemicals by fitting clusters of atoms onto a grid, compare fingerprints by choosing unique points of reference until there is only one possible match, trace the outline of a wound to match it to a weapon, and fix a corrupted file by finding differences in a series of numbers, along with a few other tasks. As there are only a handful of different mini-games reused throughout, they get very repetitive. Putting together a molecule from bits of atoms is kind of fun once, although the actual exercise doesn't feel like you are doing anything a real CSI would do, but when you have to do the same trick a few times in each case, it quickly loses its appeal.
The most difficult mini-game by far is comparing strands of DNA. A strand consists of many atoms in two or three different colors, twisted into a helix, and you have to fit a couple of groups of atoms onto it by turning them around until they are an exact copy. As all the atom groups look very similar, and you will be evaluated on the time you take as well as the number of mistakes you make, this is another bit of gameplay that feels decidedly unfair. The fingerprint matching mini-game is somewhat reminiscent of Mastermind, and there is an element of guesswork involved. You are told how many points of reference you have found, but not which ones are correct, so it can take some time to select the right ones. Again, because you will be evaluated at the end, it is frustrating if you pick the wrong one through no fault of your own.
Interviewing suspects is a simple matter of clicking through the sentences on the screen. There are no dialogue options, but every once in a while the game pauses to let you present a piece of evidence that shows the suspect is lying. Most of the time this is very easy, but there are a couple of instances where several items in your inventory prove the suspect was in a certain location, but only one of them is accepted as the correct proof. For instance, in one case an object left behind by the suspect is not accepted, but a note linking a witness that claims to have seen the suspect is. Choosing the "incorrect" evidence will result in a remark from Brass and lower your evaluation score, though you cannot do anything to ruin your case, as you get an infinite number of attempts.
Ultimately, there is no reward for scoring gold stars in the evaluation, so it's just your own pride that suffers if you get a silver or bronze star. It is certainly not worth redoing all the mini-games to get a higher score, as you won't achieve anything like bonus art or movies, and the cases themselves play out exactly the same way each time, which makes the whole scoring system feel rather pointless. You can't see how well you are doing during the case, so you may even end up wasting an entire hour if you replay. Even if you take care not to make any mistakes, Catherine may think you took too long processing some of the evidence and will reward you with bronze or silver anyway. If only that same level of excellence had been demanded of the game's own text, which includes a number of careless typos throughout.
I played some of the earlier games in the CSI series, and although they aren't among my favourite games ever, they were loads more fun than Deadly Intent - The Hidden Cases. The stories were deeper and more convincing, much better able to grab your attention and make you want to learn more about what happened. Even with all the hints on, it was a real challenge to find all the clues as well, which demanded a least a little bit of actual investigation. Not in this game. Swapping puzzles and story depth for repetitive, frustrating mini-games was not a good idea. The DS is capable of better, and even diehard fans of the show won't miss much by passing on this game.
Our Verdict:
There is no real investigation involved in these crime scenes, as CSI: Deadly Intent – The Hidden Cases does little to make you think your way through its weak stories and repetitive gameplay.
Want to share your own thoughts about this game? Share your personal score, or better yet, leave your own review!