Jane Jensen video interview
interview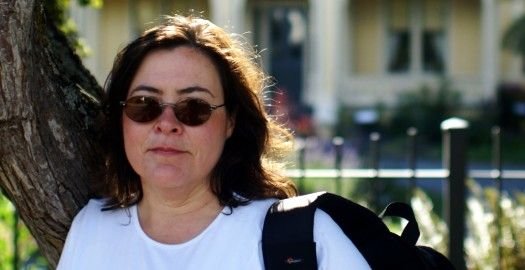 Last week we took you behind the scenes at the Gray Matter recording studio for a first-hand account of a very special day. We were also pleased to include video interviews with Phillipa Alexander (the voice of Samantha Everett, the game's protagonist), and the voice director (and supporting voice actress herself), Lorelei King. It was a great day, a wonderful opportunity to meet the driving forces behind the game and witness some dialogue recording in person, and a pleasure to share it with you afterwards.
And yet... it was a bit of a tease. The article didn't include our three-part video interview with Jane Jensen herself, game design legend and the star attraction to her legion of admirers. We're grateful for your patience as we prepared the video, but we knew you'd understand. If there's one thing the long, anxious wait for Gray Matter has taught us so far, it's patience. What's another week of torturous agony, right?
But wait no longer! For almost twenty minutes, Jane graciously spoke with us at length on a wide variety of topics, beginning, of course, with an overview of Gray Matter and its characters, plus some of the challenges of switching development teams mid-stream.
Referenced Adventure Games
interview
Other articles you might enjoy