Nikopol: Secrets of the Immortals
review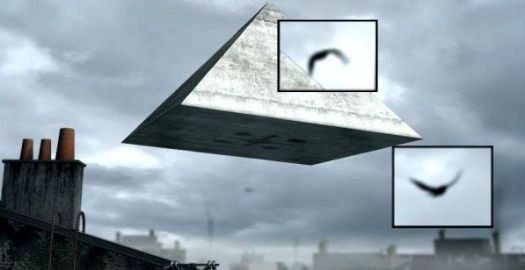 Game information
You might also like these adventure games
Advertisement
Adventure games by White Birds Productions
BITMAP BOOKS
I've long been a fan of comics, despite them commonly being viewed as a child's pastime in many other parts of the world. In France, however, "bandes dessinees" are taken much more seriously as an art form that adults don't need to be ashamed of, and Enki Bilal is one of the more revered graphic novelists in that country. Bearing this in mind, I was excited to find that Nikopol: Secrets of the Immortals is not only the first game adaptation of his famous trilogy, but one in which the original author has taken a close interest. Perhaps here lay something that would combine my two favourite hobbies, comics and games, in one satisfying package. To my great disappointment, this was not to be so this time.
Alcide Nikopol, the hero of the game, is a struggling artist in a near-future Paris. This Paris is a dark and dismal place under the iron fist of a totalitarian regime. The city has been split into two distinct parts. The First District, centred around the monolithic seat of government, Montparnasse Tower, is home to the wealthy and the privileged, while The Second District sprawls out from this centre and is, for the most part, little more than a slum. Nikopol lives in the latter, in a building that seems on the verge of collapse. Worship of all except the state church has been banned, but a disillusioned Nikopol has joined a secret religious order in defiance of this edict. As he nears full membership of this order, a mysterious pyramidal ship has appeared over the city. Who are its strange inhabitants, what do they want, and is Nikopol's long-lost father somehow involved with them? To find the answers, Nikopol will have to risk his life penetrating to the very heart of the corrupt state.
The game lays out its antecedents in an opening cutscene that naturally mimics the style of a graphic novel, with animated panels flashing onto the screen over wider background shots. This style is repeated in the cutscenes throughout the game and creates a dramatic effect, as the panel arrangement allows multiple views to be shown on the screen simultaneously. The prelude terminates by introducing Nikopol, signing one of his paintings, before dropping players into the game proper.
The main game presentation is first-person and shows a breathtaking amount of detail. The seedy and cluttered apartment is highly realistic in look, with flickering lights, crumbling furniture and cracks in the propped-up ceiling. This level of detail is maintained throughout the game, with the lush interiors of later sections, such as the luxurious Elysee palace, being as finely drawn as the decaying interiors of the start. While certainly impressive visually, this does have one unfortunate drawback, which is that it makes it hard to determine what objects you can actually interact with. The external views through the windows are similarly detailed, and have been layered to create a parallax effect as you pan the camera. This is further enhanced by animations such as hover cars flying past, flags flapping in the wind and animated holograms. These animations are just enough to give realism to the environment without filling the screen with needless distractions.
The look of Nikopol will no doubt invite comparisons to Blade Runner, and it does share some similarities. However, this dark future is not full of towering skyscrapers but is a more squalid version of modern Paris instead. The majority of buildings appear to be run-down variations of current ones, with just enough additions to render this a futuristic setting. The graphical tone perfectly captures a once-proud city decaying under a corrupt regime, with reconstruction and improvement only available to the select few. Enki Bilal is said to have had close involvement with the graphics in the game and I would say that this has truly paid off in the quality of the final depiction.
Sound has also been used well to set the tone. Most scenes have music running in the background, all of which fits the dark futuristic tone without ever seriously intruding. However, the real stand-out is the ambient noises. A whooshing noise accompanies the passing hover cars and failing lights buzz convincingly. Most areas of the city are also subject to the broadcast pronouncements of the controlling regime, such as the delightful "Distrust and vigilance are the best weapons against heresy." These small touches augment the realistic feel of the setting already created by the graphics. The voice work is mostly of a high standard, though Nikopol himself is the only character we hear much from, as there are few other characters for you to interact with.
Unfortunately, the good work done in the areas of graphics and sound to create an immersive atmosphere are wasted when it comes to the actual gameplay. Sadly, Nikopol is littered with ill-thought out ideas that serve to make playing a frustrating and annoying experience.
Using the mouse to move between nodes, you have a complete 360-degree field of view on each screen, with nearly 180-degrees up and down. The interface is point-and-click with a single discreet dot in the centre of the screen as the focus. When pointed at a hotspot, a cursor appears around this dot appropriate for the action available. Whilst this could be considered an improvement on the intrusiveness of the more traditional cursor, it can be easy to lose track of the dot when searching crowded bits of scenery for hotspots. Right-clicking brings up your inventory from which objects can be selected for use. Unusually, there is no facility for combining items within the inventory, so any multiple object interaction requires you to place the first item into the main game scene so you can use a second item on it. It should also be noted that this is not a game for anyone who suffers from motion sickness, as the camera panning can become disorienting after a while. Though not generally a sufferer myself, I did begin to feel slightly unwell after hunts for missing items led me to explore the full range of view in several scenes.
When not forcing players to twirl around in place looking for necessary objects, the game imposes a severe limitation on movement. Within the tight spaces of Nikopol's apartment, the minimal number of nodes available feels reasonable. However, before long you travel to much more open areas where the restriction leaves the player feeling confined and makes navigating confusing, as it can sometimes be unclear where a large jump has taken you. The worst example of this comes at a late stage of the game where a courtyard the size of a football field only has three available nodes. Whilst I understand the reasons for the limitation, the immersion would have been better served had the designers kept to tighter locations, as this issue is scarcely noticeable in those conditions.
Another problem is the timed sequences. There are several of these scattered throughout the game, and failure to solve them quickly results in Nikopol's death. Here the graphic detail also works against the player, as there are too many things that could have relevance, with the result that only lucky players are likely to complete these the first time. Fortunately, the game allows you to restart immediately from where you failed (including part-way through if you've progressed far enough). Less fortunately, Nikopol takes this opportunity to dispense advice which is almost always blindingly obvious, such as "I just needed to block that door." when something has burst through a door and killed you. This tends to render these scenes more repetitive trial-and-error than logic-based puzzle solving. The problem is further hampered by the linearity of the sequences. Reasonable alternatives, such as hiding in another room rather than blocking a door, are not allowed for, and seemingly similar actions can have different results when performed in a different order. This linearity persists in other parts of the game as well, with Nikopol refusing to take certain actions until the story requires and hotspots spontaneously springing into existence on items present the whole time, but the repercussions are much greater when facing mortal danger. Whilst providing a change of pace that adds to the tension of the game, such problems render these sequences a game-slowing nuisance rather than a pulse-pounding enhancement.
But by far the worst problem is that too many of the puzzles are illogical and in some cases downright frustrating. One puzzle involves clearing a window that has been bricked up, allowing Nikopol to escape from his apartment building. For some inexplicable reason, you are only allowed five blows with your hammer to accomplish this. Not clearing the window with the allotted strikes results in Nikopol bemoaning his failure before the bricks magically reform. Had such failure at least resulted in his visible capture, this would have made a degree of sense, but as it stands the restart feels completely artificial and jars with the realistic setting. A more complex version of this puzzle appears later when there isn't even the excuse of having to act quickly to escape pursuit, making the arbitrary limitations even more contrived than the first.
Another puzzle almost had me hurling the disk away in frustration. Powering up an old metro station requires you to direct an apparently random stream of particles to activate various sections. Each section only stays active as long as it receives a constant stream of particles. At first glance, it appears you need to activate all sections at once but long experimentaton (and I do mean long) indicates that this is impossible. This is made worse by an electronic voice announcing each time a section activates, a repetition that led to me muting my sound. As the sections still flick on and off continually without your intervention when in close-up view, it's even stranger that they cease to do so once you stop looking at the controls. This led to me hovering over the exit button trying to "lock-in" my desired combination. Having sections stay powered up would have rendered this puzzle too simple, but making a carefully timed view change part of the solution is hardly a reasonable alternative.
There are some decent puzzles, such as a machine where you reprogram security cards by forming patterns equating to security levels. The system is elegant in the simplicity of its operation but fiendishly complex in achieving the desired results. However, even that begs the question why a machine that allows any user to give themselves higher access should exist. The puzzle selection also shows some nice variety, with inventory puzzles, manipulation of the environment, and standalone puzzles all factoring in. The puzzles should present a moderate challenge to experienced gamers, though the linearity and illogical nature of many make them harder than they need to be.
I am also led to suspect a lack of extensive play-testing of the English language version, as a couple of issues that appear to be translation errors have crept in. One written clue is demonstrably wrong, leading to you place a symbol incorrectly. Even more unfortunate is a coded message whose solution is entirely in French. All the characters speak English and all other written materials are in English, so despite the Paris setting, this is a clear oversight.
The puzzles aren't the only confounding element of Nikopol, as I must admit to finding the story rather a confusing one. Not having read the original graphic novels, I can't say what details originate from those and how much arises from their transition to a game, but several plot points seem to go unexplained. The Immortals themselves appear to be Egyptian gods and are seen to wield uncanny abilities, including complete bodily transformation and energy projection. The main story revolves around the actions of Horus, who has involved himself with the politics of Paris, and Anubis, who seeks Nikopol's help to find and stop him. I never came to understand what Horus expected to achieve or indeed why such apparently powerful beings would even need to engage in political subterfuge at all. These attempts at subtle infiltration seem completely at odds with beings who have parked a giant pyramidal spaceship above Paris for all to see. Despite the game being subtitled "Secrets of the Immortals", I felt that there were many more questions than answers concerning these strange individuals. The main storyline does come to a self-contained conclusion, but the unexplained elements left me hankering for more details. As this game is reportedly adapted from only the first part of Bilal's trilogy, it's possible that later episodes will address these mysteries, but that won't help anyone playing this game without prior knowledge.
In the end, this game greatly disappointed me. When I first loaded it up, I was excited by the graphical style and dystopian detail. Unfortunately, that excitement all too rapidly turned to annoyance with the movement and puzzles, and by the time I finished I felt more a sense of relief than achievement. In active game time, it took about six hours, though difficulties with puzzles such as the metro station made actual play time much longer. I cannot say with certainty whether fans of the graphic novel trilogy will appreciate it, though the extensive involvement of the author at least implies it is a faithful adaptation. Regardless, the gorgeous look and feel of the game is poorly served by bad design decisions and ultimately fails as an enjoyable experience. I am intrigued enough by the setting to look into Bilal's original work, if only to find out if the story is clearer, but Nikopol: Secrets of the Immortals is ultimately a game I can't recommend.
Our Verdict:
Whilst it may appeal to fans of the graphic novels, Nikopol's beautifully stylized look hides a deeply flawed game.
GAME INFO
Nikopol: Secrets of the Immortals is an adventure game by

White Birds Productions

released in 20082008 for PC. It has a Stylized art style and is played in a First-Person perspective. You can download Nikopol: Secrets of the Immortals from:



By TrevimusPrime on Dec 12, 2015
Showed promise, didn't deliver
Sometimes you really want to give a game the benefit of the doubt. Created by the same company behind Syberia, this game is certainly style over substance, The presentation is certainly pleasing, with nice visuals,...
Read the review »


By RiseFromYourGrave on Jun 15, 2012
It gets better
I have to admit, this game is quite confusing. The story only really comes together at the end, and some of the puzzles just went over my head. But this game was a thoroughly enjoyable...

Read the review »

review
Other articles you might enjoy