The Sacred Rings - Developer Diary #5
"At first we had the graphics, and they were good..."
Yes, this is about how I became acquainted with Aura. After only seeing a few video cut scenes, and some fragments from the game, I agreed without any hesitation to become the composer for this project.
I wanted to create something bright, interesting and original...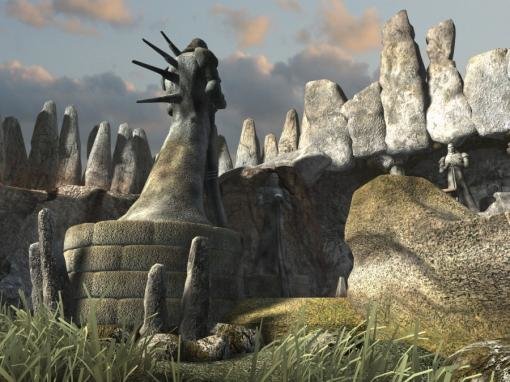 In my work to create the musical contents, or more like adding musical contents to the game, I decided to use the title of the game as the basis for all future work. In other words, I wanted to create a musical aura for the game; create a common line. Compose one whole musical entity that would engulf the player in the infinite world of fantasy.
Of course that didn't mean that I would create one long composition that would span out for the entire length of the game. It would have been inconsiderate to the bright characters of the game. (I am still in awe of the graphical work done on the game's characters.)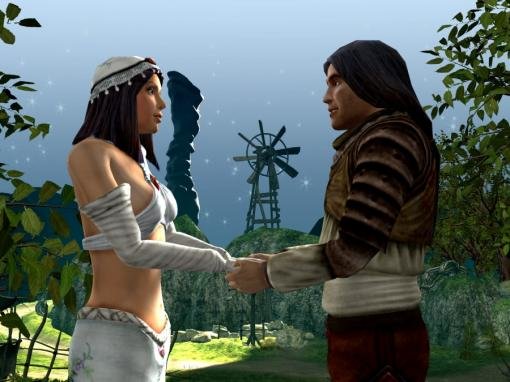 The specifics for creating a soundtrack for a computer game are much different than composing for either a ballet or opera where the appearance of a character on the stage can be highlighted by a sudden change in the music. In a game, it is much more difficult to do, and in some places I was more successful than in others. In general I tried to focus most on the whole musical canvas, which would reflect the characters' personalities as a whole.
The evil-sounding tracks of course correspond to the war-mongering Buzzerds. The lyrical musical score corresponds to the main character and to most of the female characters.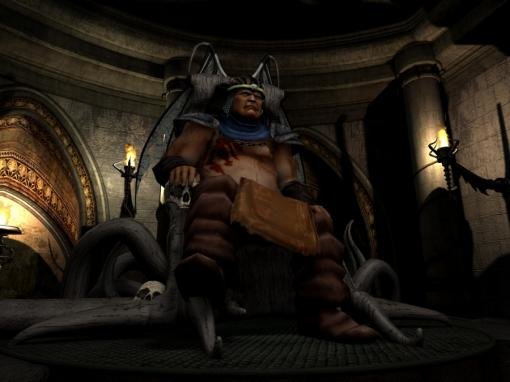 Considering myself a composer for whom the main part of a good composition is a bright and effective melody, I also wanted to create interesting background music, which would be remembered by anyone who played the game.
In general I had a great time working on this project, specifically on the game itself and with the other people from this project. I love working with professionals, and the creators of Aura were just that. I believe they have a very bright future ahead of them.
I hope that you will enjoy my work.
Respect,
Nicolas May
-------------
Editor's Note: The Sacred Rings developer diaries is a joint feature with GameBoomers that launched here at Adventure Gamers many months ago. Two subsequent instalments provided by Streko-Graphics can be found at GameBoomers , while a third appeared exclusively at the game's official website.
Referenced Adventure Games
feature
Other articles you might enjoy