Her Interactive - Megan Gaiser and Robert Riedl
interview
We have another mystery. The place: Titusville. Nancy Drew, famous girl sleuth, is on her way to see Emily Crandall, an old friend. Emily has inherited the charming Lilac Inn, but all is not picture perfect. Instead, things are terribly wrong, and after receiving a desperate call for help, Nancy is soon speeding along in her blue roadster, blonde hair shining, on her way to her very first mystery.
Wait a minute…blonde hair?…roadster? Yes, you heard right. Unlike the previous games in this successful adventure series, this isn't the Nancy of today -- this is the original girl detective in the 1930s. Nancy made her book debut in a story called The Secret of the Old Clock, and this year, she is celebrating 75 years of sleuthing through danger and mystery. We think that deserves a little extra attention, and who better to talk about all things Nancy Drew than Her Interactive's CEO, Megan Gaiser, and Executive Producer, Robert Riedl.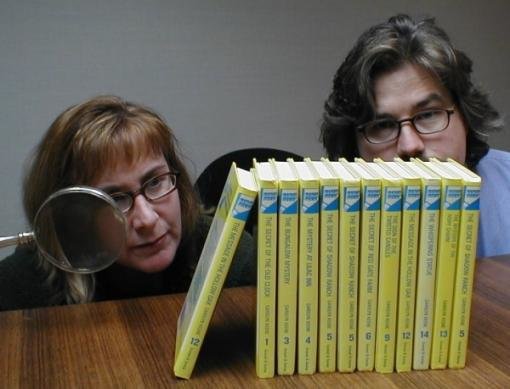 LM: Hi, Megan. It is a pleasure to talk with you today.
[Color=DarkRed]MG:[/Color] Nice to be here, Laura. Robert [Riedl] is also here with me for the interview. He heads up product development and designed many of our products as well.
LM: Hi, Robert! Megan, I wanted to start by asking you to touch briefly on your background. You started out in documentary film making; how did that lead you into the game industry?
[Color=DarkRed]MG:[/Color] Yes, I was an editor and producer of educational documentaries for 11 years in Washington D.C., which is an interesting background to take into gaming. One of the reasons I wanted to get into multi-media was to get out of the editing room. I was intrigued by the non-linear nature of multi-media. There are also a lot of similarities between creating games and film, which we apply to creating the Nancy Drew games. The content needs to be compelling, with rich character development. The music and the environment all have to contribute. It is this synergy of components that have made the games work and make it easy to become immersed in the world.
As an editor and producer, I became really intrigued with the fact that there are so many different kinds of women. The same should hold true in the games offered to the female market. [At Her Interactive]... we are always saying there needs to be as many types of entertainment for girls and women as there are preferences. They tend to stereotype and pigeonhole women, which is why there's always been such a struggle to prove this market. Which is kind of ridiculous, because we're, you know, half the population. They target females for books and music, so why would they stop at computers?
LM: I know Her Interactive started independently, then you signed with DreamCatcher. Later you pulled back out and signed what looks like a one-game deal with Atari. Then you went the self-publishing route. I noticed a few retailers have Atari listed as your publisher. Are you still self-publishing?
[Color=DarkRed]MG:[/Color] Just to back up on the story, we published our first Nancy Drew game in 1998. We had taken it to all the publishers and they said, "No, we aren't going to take it because all females are computer phobic and they will never play video games."
They all thought there was no market for females in the interactive arts and entertainment media market. We were at a critical point as a company and we believed in our game. So, we decided if we can't get in the front door, we'll go around the back. We went to Amazon, learned how to self-publish, and the games took off. A high point was when the NY Times called that first game the "Un-Barbie of computer games." After that, our games were awarded consecutive gold Parents' Choice awards. Suddenly, those same publishers came back to us wanting to sign a retail deal. In 2000, we signed a publishing arrangement with DreamCatcher. Two years later, we made the giant step of becoming the retail publisher of our own games. That was the key right there, and was a huge step for the company. We selected Atari as our distributor.
LM: So you used them as a distributor only.
[Color=DarkRed]MG:[/Color] That is what they are this year as well. We haven't changed that. We are still the publisher and this is a continuation of that same arrangement.
LM: Nancy Drew has appeared in books, but under a different character name, in countries other than the U.S. She has a similar fan base there as well. Have you considered selling the games in those countries?
[Color=DarkRed]MG:[/Color] We actually have. She is the most popular in Sweden, where her name is Kitty Drew. In France, she appears as Alice Roy. We are speaking with people about localizing the series to France right now. We are doing one territory at a time, because the cost of localization is so high. Before you put resources and money behind localization, you want to make sure the move makes sense. France will probably be the first, and then Sweden.
LM: I know it is the 75th anniversary for the series, which began when The Secret of the Old Clock was first published in 1930. I assume that is why you are doing a classic Nancy Drew mystery and using the very first one ever written as the inspiration for this game. For that game, how did you handle the time period? Where did you go for your research, and what did you look to for inspiration in recreating the 1930s world of Nancy Drew?
[Color=DarkGreen]RR:[/Color] Like we would do with any character, we do a lot of research into the geography, into historical aspects. We would go to the library and get visual references there, as well as information on the era. We try to go to locations, as well, that we can use as inspiration for puzzles or content. For example, with Stay Tuned For Danger, we went to a local television station and got reference material from there. We always try to give a really good sense of the era or the locale. Not only with visual aspects, but the language, scenes, puzzle content, etc.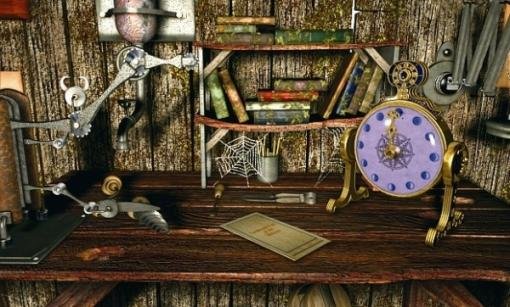 LM: Are you using the same source for your music?
[Color=DarkGreen]RR:[/Color] We are using Kevin Manthei, who has been our composer ever since the first installment. For this title, he brought in live performers.
LM: The music for this game will be recorded live instead of being mixed in the studio? That's great. Any chance of a music CD available from the game?
[Color=DarkRed]MG:[/Color] We are looking into that!
LM: On the other upcoming game, there has been some mild confusion about what it is called. What exactly is the title of the upcoming Hardy Boys/Nancy Drew game?
[Color=DarkRed]MG:[/Color] Last Train To Blue Moon Canyon.
LM: Will the Hardy Boys be physically present in the game?
[Color=DarkRed]MG:[/Color] Yes, they will.
LM: Will we play multiple characters or as Nancy Drew, in first-person only?
[Color=DarkGreen]RR:[/Color] Stay tuned! [laughter]
LM: Okay, I can see that information isn't for public consumption yet. When can we expect to see these two new titles released?
[Color=DarkRed]MG:[/Color] The Secret of the Old Clock is scheduled to ship in late July this year, and Last Train To Blue Moon Canyon is scheduled in late September.
LM: You have always tweaked your games a little bit; experimented here and there. You also started having some "actiony" feeling moments or more dynamic timed challenges in them. Are we going to see challenges like this, and possibly a bit more of them in the Hardy Boys game?
[Color=DarkGreen]RR:[/Color] We always try to challenge our players a little bit with each new game. So we will venture out and mix it up a little bit, so it doesn't feel stale or formulaic. We are trying to do something a little bit different and see how it goes, and also improve upon the product as well. Because you may have a good idea, but you just have to get it right.
LM: Blackmoor Manor had a more non-linear flow to the gameplay than previous games. Are we going to see this model of gameplay repeated in either or both of the new titles?
[Color=DarkGreen]RR:[/Color] It is purely a style preference. We have different designers coming into play and marketing has different requirements. In Curse, for example, we wanted it to be really challenging. What is the mood; what are the five main elements we want to convey with this game, and then that dictates our choices in all aspects of the gameplay. Complexity of puzzles, narrative, the locations... how we treat the location. Is the emotive component light or more intense? Is it a gothic horror or is more of a caper? And it is nice to do this, so we have a mix. We want people to be surprised by the title. So they think "wow, this has a feel of novelty."
LM: How do you decide what the next title is going to do?
[Color=DarkGreen]RR:[/Color] It is really the lead designer's responsibility and choice on how they do that. Everyone does give input. The designer will say, "I am going to choose the next game. Give me input as to what you would like to see in environments, type of artwork, the particular era." We get these parameters and people will give out titles. There are certain perennial titles that come up every time we look at the books. The lead designer will read through a lot of stories. Everyone in the office will have their favorite(s). The designer will also have his or her favorite. Then we have a meeting with our advisary panel. We will say, "okay, pitch an idea, come to the meeting with a book that you think would be really neat." From all that we whittle it down to one selection. We take the top five choices and submit them to Megan, marketing, and the lead designer. Also, what we have done in the past affects the choice as well.
LM: That makes sense, to guarantee a mix of the plots from game to game. I know you have a teen advisory board that you use in-house. Who is on it? How was it formed?
[Color=DarkGreen]RR:[/Color] They are local, but we do have some who are out of state. We sort of advertise it on our site. It is comprised of about 40 people. They correspond roughly with what our current market is. So 30% are adult women. We also have some men and boys on it, as well. I see them as almost another department of our company. It has become a source for inspiration and ideas.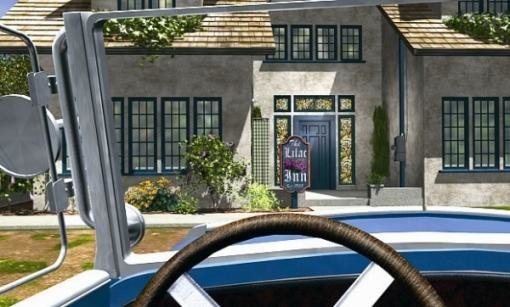 LM: About your publishing schedule, it seems like you keep to a very steady routine of two games each year -- the summer being Nancy Drew lite and the fall title providing the more challenging experience. Any intentions of expanding the production past these two games a year?
[Color=DarkRed]MG:[/Color] We are looking to expand the product offering with another series of games. We are in talks with a couple of different licensors and we're on the verge of making that step.
LM: Any hints in what direction this is?
[Color=DarkRed]MG:[/Color] We can't discuss it in more detail until it's a done deal.
LM: While some developers have made the move into 3D, you have made a design choice to stick with 2D backgrounds and 3D characters; the so-called 2.5D look. Why is this?
[Color=DarkGreen]RR:[/Color] The original impetus for going into 2D backgrounds is you get a lot more detail out of the artwork. Even now, when you are in a 3D world, you can't get that same detail to the environment. Also the type of play lends itself better to the 2D environments, because in a 3D world it is all about movement. Action or movement is a very important component to the gameplay. You are running away or you're chasing something. In our games, our players say they like to kind of graze. They like to take their time without feeling pressured. They want to amble about in the environments and explore. They want to become totally engrossed in the environment. So for that reason, we went with 2D and continue to use it. The other problem is that 3D doesn't actually work with this sort of gameplay and our market. Those that have gone with 3D, there is a lot of backlash against it. Broken Sword 3, URU… I just don't see the benefit to going to a 3D engine at this time.
LM: E3 is on the horizon next week, so I wanted to ask you about that. I noticed that the German equivalent in Liepseig has a much different approach than E3. They have a much more family-focused presentation vs. E3, which is pretty wild and woolly and at times seems more of a industry party or club mentality. I wanted to toss out a quote from a recent article on the show in LA and get your reaction.
"E3 should be about innovation; it should be about the games. Let's make sure the voice E3 is supposed to promote is not lost in the fury of silicon and peep shows."
Any reaction or thoughts on that sentiment?
[Color=DarkRed]MG:[/Color] Actually, it is interesting you brought that up because we have been kicking it around here. The issue of responsibility for the content of games we develop is getting a lot of attention.
[Color=DarkGreen]RR:[/Color] I think E3 has gotten a lot better. GOD (Gathering of Developers) no longer has the lesbian nuns across from Staples anymore. I kind of have mixed feelings. On one hand, our hardcore gamers are young men and a lot of the content caters towards them. I think that's okay. There are other things being pushed at E3 like the Nintendo display and the various attendees located in Kentia hall. Those guys can't afford the booth babes and there's a lot of interesting things going on down there. Sometimes you can find a gem in the rough.
[Color=DarkRed]MG:[/Color] All I can say to that is tradeshows -- any tradeshow -- are all about glitz and over the top showboating. And we're in the entertainment industry! Pair that with the fact that this industry has historically been male-dominated, and I don't think sexism is any surprise. I will add this. We're seeing a steady increase in the amount of women playing games, creating them, marketing them, and producing them. As the ranks fill out with women, sexism will ebb off as this industry continues to become more gender balanced. However, creativity is the great equalizer. Girls and women provide a fresh perspective and generate entirely new parameters for creative development... Listen to them.
LM: I couldn't agree more! Thank you so much for taking the time to share your thoughts with all of us at AG.
[Color=DarkRed]MG[/Color] & [Color=DarkGreen]RR:[/Color] Thank you, Laura, and all the adventure gamers for your continued support!
Referenced Adventure Games
interview
Other articles you might enjoy