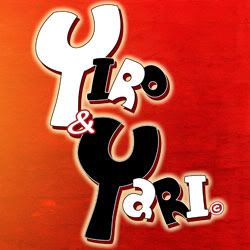 Hey all
Back in late 2008 and early 2009 I was developing an adventure game which I wanted to try and make something of quality and that could be commercial.
But we had terrible family problems and my wife and I had to relinquish our home and soon after we lost our jobs so we went into building ourselves a new home and trying to make a living, so it's been two very hard years for us.
In that time we have changed our focus on our style and what we do and no longer feel the same drive to complete this game as it was meant to be.
But I just didn't want to throw everything away and decided i should show most of what was created.
The game might have its bugs but is completable, it might have tons of grammar mistakes since i never had the time to fully check on that, and the GUI doesn't have the final images in most parts.
The initial video is just to show what i was going after but it isn't complete at all besides the animations aren't even polished.
Anyway you can check it out on the blog (the download link for the game is in the blog -105mb zip file through megaupload)
Any comments are welcome
http://yiroyyari.blogspot.com/
Some screenshots