Having grown up with the impression that there were two kinds of computer games - the boring kind that revolve around cards or dice, and the hyperactive kind that revolve around shooting at everything that moves - I came into contact with adventure games relatively late in life. Ever since my husband introduced me to The Secret of Monkey Island, I haven't been able to stop playing them. Story-driven RPG's and turnbased strategy games are a nice diversion though.
View forum profile »
Articles by Astrid Beulink:
Its dark themes and bleak dystopian future offer a glimpse of what this sci-fi adventure could have been, but too many problems undermine its potential.
Read the review »
Dec 20, 2010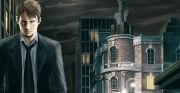 The window may be closing for good on Cing, but the Japanese developer's last DS adventure may just be its best.
Read the review »
Nov 26, 2010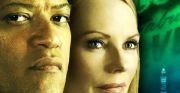 These four original cases may be hidden, but you won't need to do much investigating in this shallow, repetitive DS exclusive.
Read the review »
Sep 20, 2010