Nathaniel Berens
Staff Bio

View forum profile »
Articles by Nathaniel Berens:
It's still light on gameplay, but surprising story turns ensure Telltale has everything under control.
Read the review »
Apr 6, 2011
You'll breeze through its speakeasy puzzles, but the second episode is another fun ride back to 1930s Hill Valley.
Read the review »
Mar 2, 2011
Twenty-five years after the first movie, the beloved series returns with a bang, feeling like it was never gone.
Read the review »
Dec 24, 2010
The new horror game from the creators of Penumbra is an even more terrifying journey that you'll surely never forget.
Read the review »
Sep 8, 2010
This charming fantasy adventure is spot-on in most respects, and is sure to leave you with a smile on your face.
Read the review »
Apr 30, 2010
The popular horror series reaches the end of the line with a frightening but welcome return trip to Dowerton's haunted train station.
Read the review »
Jan 11, 2010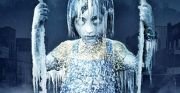 With a new emphasis on combat-free adventuring, this reimagining of the original Silent Hill will still send plenty of shivers down your spine.
Read the review »
Dec 31, 2009
The brief search for Eden hits a few bumps along the way, but it can be fun to climb over and around them in this physical adventure.
Read the review »
Oct 23, 2009
Boldly going from ship battles to away missions can be a Trek fan's delight, but not everything about this hybrid adventure will leave players beaming.
Read the review »
Sep 18, 2009