View forum profile »
Articles by Claudio Medina:
Infamy may not be better than glory, but this retro-styled adventure-RPG hybrid holds its own as a fairly entertaining nostalgia romp.
Read the review »
Aug 18, 2014
Its puzzles may be suspect, but never enough to bog down this thoroughly charming investigative adventure.
Read the review »
Mar 3, 2014
It falls short of heaven, but there's plenty of fun to be found in this virtual-life-after-death psychological thriller.
Read the review »
Jan 24, 2014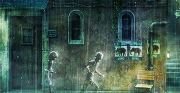 You'll soak in the surreal atmosphere of this PS3 stealth-platforming adventure, but its repetitive gameplay waters down the experience.
Read the review »
Oct 21, 2013
This entertaining iOS exclusive may star Layton, Jr. but its nine crime investigations play out more like Phoenix lite.
Read the review »
Aug 19, 2013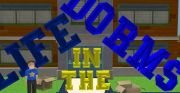 This rare Xbox indie exclusive could use some art lessons, but its oddball plot and humor help it make the grade.
Read the review »
Jun 21, 2013
The oft-overlooked 1994 fantasy adventure from MicroProse hasn't lost any of its magical charm, escpecially now that it's free.
Read the review »
May 24, 2013